August is National Organ Donor Month and the perfect time to sign up to become an organ donor.
While around 4 300 South Africans are waiting for organ and cornea transplants, less than 0.2 per cent of South Africans are registered organ donors.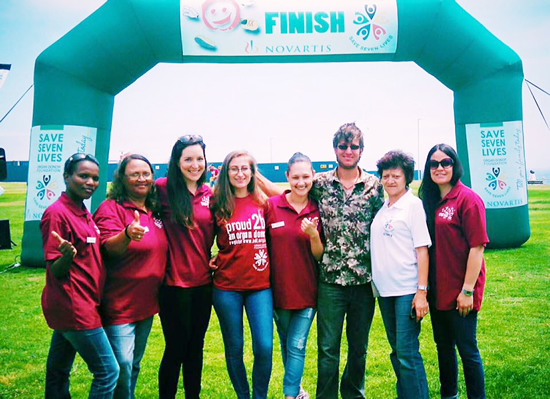 Did you know that by signing up to become an organ donor, you could save up to seven lives and help alleviate the dire shortage of available organs?
How organ donation works in South Africa
While a person may decide to donate a kidney to a loved one, and go on to live a long and healthy life with just one kidney, most transplants in South Africa are conducted using the organs of deceased donors who had signed up to the national organ donor registry.
This is done via the Organ Donation Foundation of South Africa. Donors are given a donor card and a sticker for their identity document and driver's licence to identify them as a potential donor.
Once an organ becomes available for transplant, all suitable recipients that match the donor's blood group will be cross-matched against the donor. In addition to time on the waiting list, other factors such as age, previous transplants and current health are taken into consideration when allocating the organ. 
The donor's family will then be required to give consent for the organs to be harvested. It is therefore important for donors to inform family and friends of their decision to become a donor.
What you need to know about organ donation
How do you register to become an organ donor?
You can register online at www.odf.org.za or call the Organ Donor Foundation's toll free line on 0800 22 66 11.
Who can sign up as a donor?
Anyone who is in good health and clear of any conditions that may affect the recipient.
Do I need medical tests to register as a donor?
Medical tests are only carried out at the time of death.
Are there any costs involved in becoming a donor?
Signing up to become a donor will not cost you or your family anything and is completely free. The hospital covers all medical expenses once your family gives consent for the donation.
Can I change my mind about being a donor?
Donors can change their mind at any time.
What organs can be donated?
Your heart, liver and pancreas can save up to three lives, while your kidneys and lungs can help up to four people. You can also opt to donate only certain organs. Here you must inform your family which organs you do not want to donate.
How soon after death will the organs be removed?
It is critical that your organs are removed as soon as possible after brain death has been declared in order to ensure every possible chance of a successful transplant. By law two independent doctors will need to certify brain death. 
(Source: The Government Employees Medical Scheme)