Advice and Events
When Rita Naidoo's greatest nightmare became a reality, she didn't let it get her down. Instead, her life has never been better. Nine years after being diagnosed with cancer, she understands how blessed she is to be alive.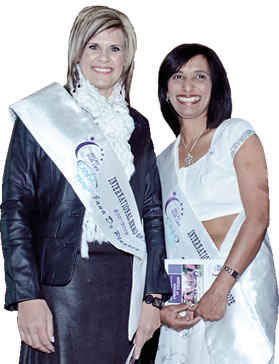 At the time of her diagnosis, Rita was only 33 years old; she was married and had small children. The future seemed bleak. She not only lost her breast, but also her hair. The experience left Rita traumatised, but she didn't give up. Eventually, the tragedy turned into a victory.
Overcoming fears
At the darkest point of her journey, she became involved with the Cancer Association of South Africa (CANSA), where she learned to direct her anger towards overcoming her fears.
Rita's nursing career is flourishing. She serves as the unit manager of cardiac rehabilitation. She is passionate about her work. She also promotes cancer awareness. She is the founder and has been the health chair of Relay For Life for three years.
In addition, Rita has been hosting the Life Westville Hospital's annual Cuppa for CANSA since 2007 and helped with the International Cancer Survivors Day, an annual worldwide celebration of life held on the first Sunday of June.
Rita now takes each day as an opportunity to serve others. She believes that every day of life is a gift from God, and health and happiness are blessings that must be cherished.