Know your Minister: Transport
Minister of Transport S'bu Ndebele was born in October 1948 in the battlefield area of Rorke's Drift in KwaZulu-Natal. He completed his primary education at Makhasaneni in Melmoth and matriculated at Entembeni Secondary School. He then enrolled for a teacher's training course in Eshowe.
University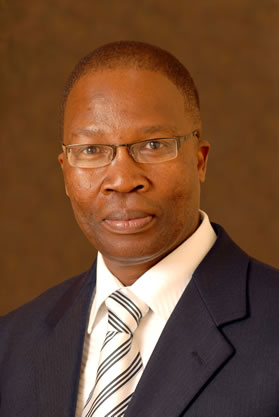 In 1972, Minister Ndebele obtained a degree in library science from the University of Zululand of which he is now Chancellor. He was actively involved in the University Christian Movement and later with the South African Students Organisation (SASO). In 1972, he became Publicity Secretary of SASO for the University of Zululand.
After joining the African National Congress (ANC) underground, he went into exile in Swaziland. In May 1976, he was arrested for ANC activities and was sentenced to 10 years imprisonment on Robben Island in June 1977.
MEC of Transport
Between 1990 and 1996, he was the Regional Secretary of the ANC for the then Southern Natal Region. He later became a member of the National Executive Committee of the ANC.
In 1994, Minister Ndebele became MEC for Transport in KwaZulu-Natal. He held the position until 2004, earning him the title of being the longest serving Transport MEC. From 2004 to 2009, he was Premier of KwaZulu-Natal.
Safety awareness
During his time as MEC for Transport in KwaZulu-Natal, Minister Ndebele piloted a number of road safety awareness programmes and road maintenance programmes. Among other things, he introduced a zero-tolerance visible traffic policing programme, which made KwaZulu-Natal roads known for their zero tolerance to speeding motorists.
Minister Ndebele is married to Zama and the couple has two children.