Advice & Events
Census 2011 will be conducted from 10 to 31 October 2011. About 192 000 fieldworkers with questionnaires will be visiting homes throughout the country.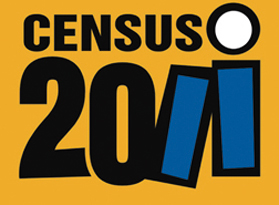 With just a few days to go before South Africa's 2011 Census, government urges people to get ready to be counted.
As part of Statistics South Africa's"Know Your Enumerator" campaign, a total of 2,8 million posters with photos and contact details of the fieldworkers will be distributed ahead of Census 2011. The posters will be displayed on street poles.
Stats SA fieldworkers will wear yellow bibs during the census. They will be familiar with their area of responsibility and will carry letters signed by the Statistician-General. They will also carry special identity cards with photos and identification numbers. If people are in doubt about fieldworkers, they can call the toll-free number 0800 110  248 to verify them.
Government has warned that people who stop or restrict fieldworkers from doing their work will face a six-month jail term or a R10 000 fine or both. Results of the South African census are expected to be released in November 2012.