Healthcare is a Constutional right to which all South Africans are entitled. It should not depend on how rich or how poor you are. To ensure access to quality healthcare across the board, government is introducing the National Health Insurance (NHI) system.
The NHI is a financing system that will ensure that all South Africans have access to essential healthcare, regardless of financial or social status, or their ability to make a direct financial contribution to the NHI fund.
Why is there a need for NHI?
The quality of public healthcare is not up to scratch, says Health Minister Aaron Motsoaledi. He said some 84 per cent of the country's population depended on public healthcare, yet many people continued to die prematurely and to suffer from poor health.
He pointed out that diseases that could be treated and prevented were not always dealt with in time and that private healthcare like medical aid was not affordable for most people.
Which services will be funded?
The NHI will offer all South Africans a defined package of health services. It will offer basic healthcare at all levels, from primary healthcare, to specialised and highly specialised care.
This will not include procedures such as cosmetic surgery.
Have your say
The NHI is in a Green Paper phase, during which all South Africans can comment on government's plans for the new scheme. Comment is welcome until the end of November 2011.
Once feedback has been received, a White Paper, which contains the final policy statement, will be drawn up.
Quality service in public hospitals and the pricing of healthcare in the private sector are the two main priorities of the NHIs.
Getting ready
At municipal level, a team of seven specialists will be placed in each municipal district. These include a district gynaecologist, paediatrician, anaesthesiologist, family healthcare physician, advanced midwife, advanced paediatric nurse and an advanced primary healthcare nurse to deal with the most common health problems.
Secondly, the School Health Programme will be put into practice with nurses being employed at schools on a full-time basis.
Thirdly, the municipal-based primary healthcare system will be put into practice with 10 primary healthcare agents assigned to each ward. They will deal with basic issues such as HIV and AIDS testing, blood pressure, diabetes, immunisations, pregnancy care, prevention of diseases and promotion of healthy living in communities.
Quality control
The quality of healthcare is an essential element for hospitals to be accredited for NHI.
Each hospital will have to implement six basic quality control measures. These are cleanliness, safety and security of staff, attitude of staff, elimination of long queues, infection control and adequate stocks of medicine. 
Pilot phase
NHI is a 14-year project with the first five years seen as the preparatory phase. An audit is being carried out to assess the readiness of hospitals throughout the country.  The pilot phase of the NHI will start in April 2012 in 10 selected districts.
NHI - What you think Following government's announcement to implement the National Health Insurance (NHI) scheme next year, Vuk'uzenzele spoke to ordinary South Africans to find out how they feel.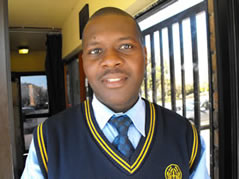 Mandla Nkomo (37) of Yeoville welcomed the news. "I'm so happy because people like me who earn very little do not enjoy good healthcare since we can't afford expensive bills from private hospitals. The NHI will correct this."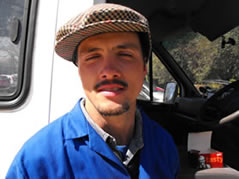 Gerry Kruger (29) of Krugersdorp challenged government to first solve problems in public hospitals before the NHI starts."I once went to a public hospital with my colleague who was injured at work and needed immediate attention; we waited for four hours before he was attended to. I think government must solve such problems first."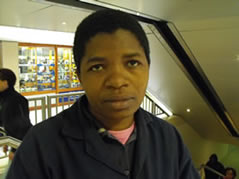 Moratha Matsha (30) of Tembisa on the East Rand said, "I hope that when the NHI starts, ambulances will be available when called during emergencies and all people will be treated equally and get the best service found in private hospitals."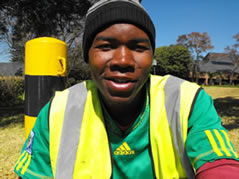 Bongani Mabaso (27) of Krugersdorp feels that health workers' behaviour should change before the NHI starts. "Government should first change the bad behaviour of staff; they treat patients badly and discharge them from hospitals before they are ready, and these things don't happen to people with money in private hospitals."
If you who wish to submit comments on the Green paper Policy on National Health Insurance, you can send an e-mail to nhi@health.gov.za.
For more information, call the Ministry of Health at 012 395 8000 or 012 395 9000.