Written by Nonkululeko Mathebula
The days of living in a shack are over for Hlengiwe Gretta Dineka and her dignity has been restored. Dineka (63) is yet another resident to benefit from government's ongoing initiative to provide people with decent shelter.
She is the first resident from Bekkersdal to receive a house from the newly formed/merged municipality which now goes by the name of Rand West City Local Municipality. It services the jurisdiction of Randfontein and Westonaria as a whole. Dineka told Vuk'uzenzele that after spending more than 20 years living in a shack her life has changed for the better.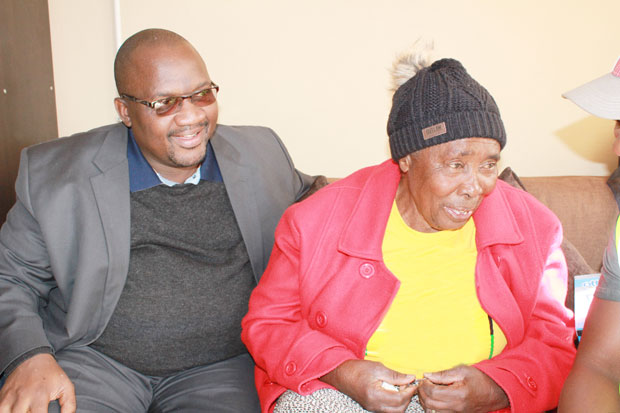 "I used to stay in a shack with my family and in all honesty things were tough. I still can't believe that I have  received this house and I still pinch myself to make sure that I'm not dreaming. I'll forever be thankful to the Rand West City Local Municipality and TEMI Construction for what they have done for me," said Dineka. According to Rand West City Local Municipality spokesperson Tshidiso Tlharipe, the municipality aims to be a local government that will provide decent shelter and efficient basic services to residents.
"The grandmother was very excited to say the least because one of the things in her life had been restored. She had received a roof over her head and she stated that even if she dies, she'll be able to leave it behind for her family and that's what we ultimately wanted to achieve. We are happy that we have started the 2016/2017 term on a high note where we have built a house for an elderly person," said Tlharipe.