Written by Amukelani Chauke
Sport, Arts and Culture
During August South Africa celebrated the life of Krotoa, a Khoi woman who served as an interpreter between Jan van Riebeeck and the Khoi people.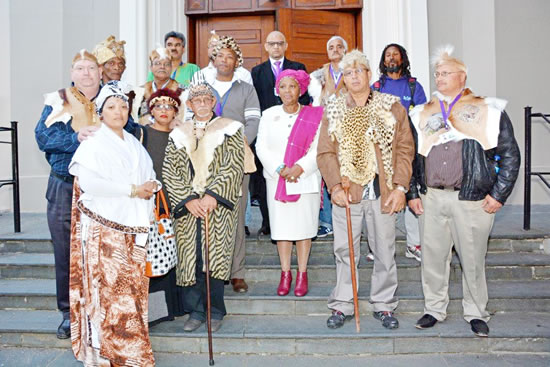 Defence and Military Veterans Minister Nosiviwe Mapisa-Nqakula unveiled a monument in Krotoa's honour at the Castle of Good Hope, which she said symbolised the painful role that women have played in the country's history.
"We have chosen the life of our mother Krotoa, to signify the somehow uncelebrated role of women in shaping events that have crafted the destiny of our nation's history," she said.
Krotoa is credited with being instrumental in working out the terms for ending the first Dutch-Khoi War in the 17th century.
She was good with languages and later established herself as a reliable interpreter between the Dutch and the Khoi tribes.
Krotoa also acted as a facilitator between the Dutch and the Khoi, resulting in her being snubbed by the Khoi people.
She was baptised as a Christian and named Eva. Later she married a Danish surgeon called Pieter van Meerhof, in what was to become the first recorded official mixed race marriage in South Africa.
After her husband was killed in a slave hunt in Madagascar, Krotoa returned to the Dutch Colony to reclaim her status, but was turned down.
Krotoa was later banished to Robben Island where she stayed until she died.
Her children were sent to Mauritius, but returned to South Africa after her death.
Her remains were buried on the grounds of the Castle of Good Hope.
About 100 years after she was buried, her bones were removed from the grounds of the Castle of Good Hope and reburied in an unmarked grave at Die Groote Kerk, near what is now Church Square in Cape Town.
When Minister Mapisa-Nqakula visited Cape Town in August, during an occasion that coincided with the 60th anniversary of the Women's March to the Union Buildings, she attended the repatriation of Krotoa's spirit from the church to the Castle of Good Hope, where the Minister unveiled a monument to honour the Khoi heroine.
Did you know?
This year marks 350 years since the Castle of Good Hope was built. The Castle of Good Hope, which housed the first formal seat of Parliament, is now being restored to serve as a symbol of unity and hope.