The coming together of Heritage and Tourism Months in September gives South Africans a unique season each year to reflect on who we are as a diverse nation and explore the sights, sounds and tastes that make up our national fabric.
Millions of younger South Africans take up South African Tourism's Sho't Left suggestions to get to places and indulge in experiences with a sense of freedom and limitless possibility that is very different from what older generations remember.
South Africans in their 40s and older will recall the decades during which most black South Africans' experience of tourism was that of working in tourism services to make it possible for our White compatriots to enjoy our country's many tourism attractions.
These were decades during which the words "Right of Admission Reserved" above a hotel door wasn't just a warning about rowdy behaviour but rather a warning that anyone who wasn't White would not be welcome.
These were decades during which separate amenities meant Black and White South Africans couldn't share meals or drinks together, and couldn't even be in the same coach on a train.
These were decades during which many South Africans visited so-called cultural villages to "observe Native culture", much in the way they would go on safari to follow game in the wild.
Today, Sho't Left is a relaxing, enjoyable way for South Africans to extend their liberation and assert their heritage.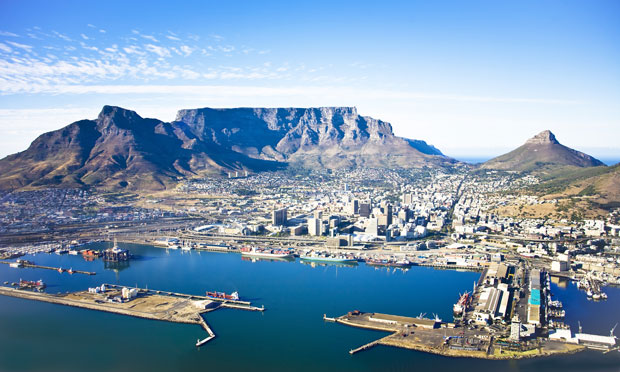 In 2016, Heritage Month is being celebrated under the theme, "Human Treasures and Legends: our Living Heritage"; our effort in asserting our unique African identity.
The aim of this year's celebrations is to put at the forefront the living human treasures and the living legends, the custodians of the indigenous knowledge for their immense contribution to the arts, culture and heritage landscape.
The celebration of the human treasures and living legends is an integral part of asserting and embracing our African identity.
The living human treasures and legends have a fundamental role to play in society in assisting younger artists to hone their skills, offer mentorship to the youth and guide society as we actively embrace the fullness of our African culture and knowledge in all aspects of our lives.
After 22 years of democracy, it is regrettable that not all South Africans have embraced the fullness of our African culture - a reality brought home recently at a Pretoria school where brave learners exposed racism and prejudice that had been woven into the school's code of conduct.
It is at times like this, that we remind ourselves of the words of African National Congress President OR Tambo in a Radio Freedom message to the people of South Africa on the 67th Anniversary of the ANC on 8 January 1979.
In that message, President Tambo referred to "the march of the South African people towards a common nationhood, rich in its variety and experience, grounded on the strongest foundations of human equality and non-racialism."
He went on to say: "Let us in South Africa learn to stop being Bantus, Coloureds, Indians and Whites. Let us be what we are, Africans in Africa. Let those who are committed racists, who came to this continent determined to keep Africans in chains, to be perpetual white masters over blacks - let them persist in their role as foreigners on African soil."
Given our country's history, we will not allow racists to decide how the majority of South Africans should conduct themselves; racism belongs in our past and we must put and keep it there with everything we do each day to build a non-racial, inclusive society.
The time for apologies and explanations of racism is over. We must act decisively against racists, and we expect to see condemnation of racism by South Africans of all backgrounds. The fight against racism is not a fight Black South Africans should wage exclusively. Ending racism is everyone's responsibility.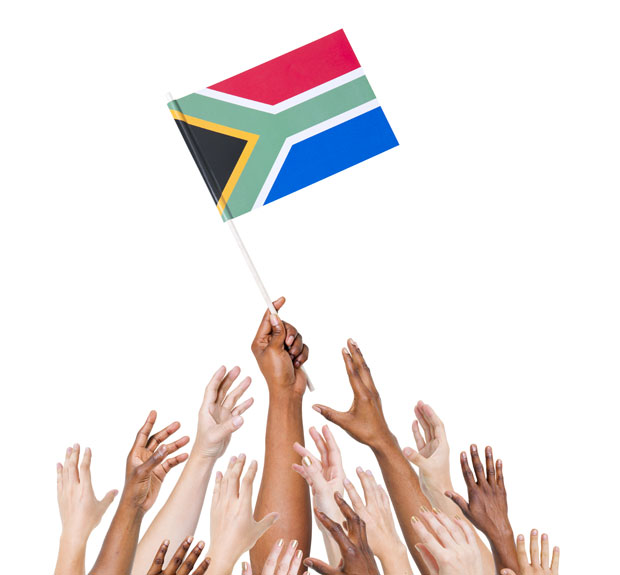 I hope that as South Africans criss-cross our country this month, we will focus on those places and spaces that represent a transformed South Africa. Already, it is encouraging to see how active black entrepreneurs have become in the tourism sector – from the humblest township bed-and-breakfast to the top of a hospitality giant such as the Tsogo Sun group.
Just a few days ago, Ma Esther Mahlangu (81) one of our best-known Ndebele artists, was at the centre of a launch of a collaboration between a United States luxury brand and musician John Legend on the #MakeaDifference campaign that will donate half of its profits to the Global Fund for HIV and AIDS.
The product features Ma Esther's Ndebele patterns and her signature.
This is how we fly our African identity in our hearts and around the world.
As we prepare for Heritage Day on Saturday 24 September, we will embrace our heritage and open our hearts and minds to the ideas our mentors and legends will share with us.