Police Minister Nathi Nhleko has called on the Madadeni Community Policing Forum (CPF) to work together in the fight against crime.

Minister Nhleko was speaking during the official opening of Madadeni Police Station situated just outside Newcastle in KwaZulu-Natal.
Before the new police station was opened the community had to travel to Newcastle to access a police station.
The new station has a boardroom, victim-friendly facility to interview traumatised and abused victims of crime and sexual assault, a kitchen and a digital signage system used to communicate messages to clients while they wait to be served.
One of the main social issues that face the community of Madadeni is the abuse of alcohol which leads to many serious crimes.
"We are facing a terrible problem as the South African Police Service (SAPS). Alcohol is killing our youth and that is why we have resorted to closing down as many illegal drinking spots as possible.
"Most crimes occur after people have had a good time intoxicating themselves, then suddenly there's a fight, or somebody gets knocked over by a car or even killed."
The Minister said most crimes happen because of the drinking problem facing many communities, especially among the youth. The Minister added that parents should be involved in resolving the problem.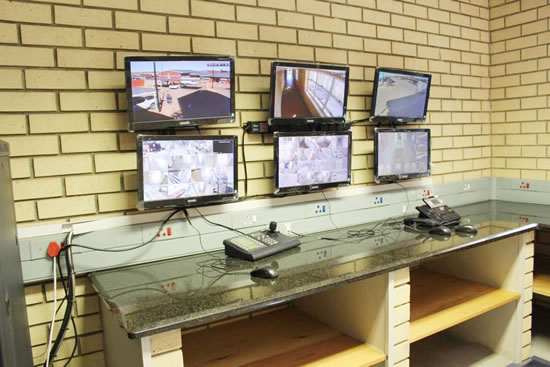 "The police cannot stop teenagers and adolescents from consuming alcohol unless the parents report it and report the dealer who sold them that alcohol in the first place," said Minister Nhleko.
The Minister also said that the SAPS has already shut down 71 of the 102 illegally operating taverns in the area of Madadeni, while 82 legally owned and operated taverns continue conducting business.
"This area has more taverns than it has churches. We cannot have a bright future as a nation if young people are found drinking half the time. Our people should be engaged in activities that speak to empowerment and advancement."
Minister Nhleko said the local CPF and Madadeni SAPS members must find ways to work with the community to find solutions and ensure that all members of the community are safe.
"Safety is a basic human right enshrined in the Constitution, however we are still unable to guarantee that right because our communities are also a hiding ground for criminals. It should start with you."
*Malibongwe Nzuza works for the SAPS in KwaZulu-Natal.