Sport, Arts

and

Culture
Following the successful showing of Team South Africa at the recent Rio Olympics, South African has sent another team to fly the flag even higher at the Rio 2016 Paralympics.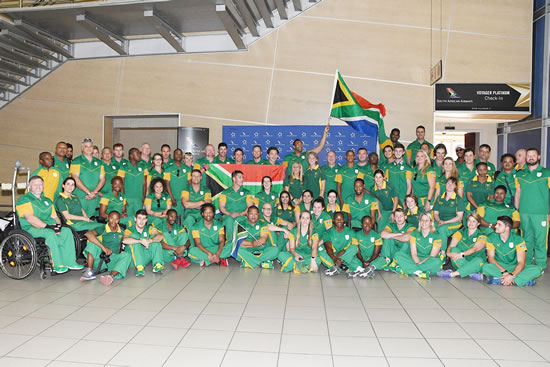 The Olympic body has sent 45 athletes to the games with a target of 25 medals. The team will compete in nine sporting codes. The codes are swimming, athletics, para-canoeing, para-cycling, para-equestrian, para-powerlifting, para-cycling, para-shooting and wheelchair tennis. 
Chief Executive Officer of the South African Sports Confederation and Olympic Committee (SASCOC) Tubby Reddy said the Olympic body has done a lot in preparing the team for the Paralympic Games.
"We believe the team is ready. Through the Operation Excellence programme SASCOC has offered financial support to athletes including in qualification events, training camps and competition so that they could prepare for the Paralympic Games. As the National Paralympic Committee, SASCOC also paid for athletes who are not on the Operation Excellence (OPEX)." 
Reddy added that the team's experience will help it in representing the country and compete with the best from other parts of the world.
"We believe the team is a blend of experienced and new talent with many team members having worn the green and gold of Team South Africa at previous Olympic Games.
"Team SA has world-class athletes who have performed well in various international events and their names are well known on the international map thus they will be good ambassadors of the country," he said.