written by Ntambeleni Gabara
Communications Minister Faith Muthambi says the revival of the electronic manufacturing sector will help South Africa achieve the growth targets set out in the Nine-Point Plan.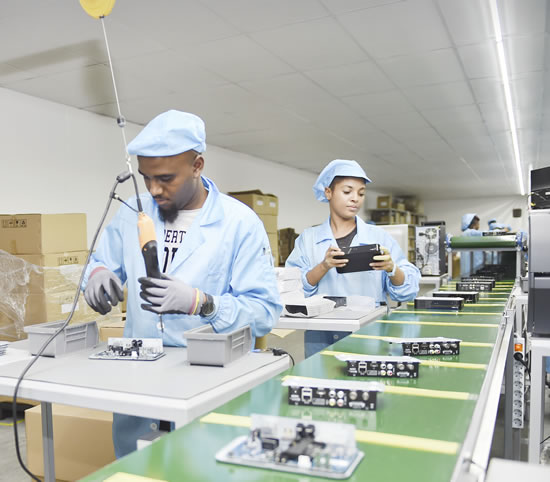 The Minister was speaking at an interactive session of the 1st Summit of the NexTV CEO Africa 2016 in Port Louis, Mauritius, recently.
The two-day summit also looked at the "Africanisation" of TV content, with a special focus on sports rights. On the final day, there was a roundtable discussion on strategies to deal with piracy, advertising challenges and opportunities, as well as internet connectivity.
"As government, we are overwhelmed by the manner in which South Africans are embracing digital migration… South Africans… including those in the most remote areas, have shown us that they are aware that everyone on the African continent and in the entire world is going through a television revolution of migrating from analogue to digital broadcasting.
"While South Africans are indicating to us that they want to move away from the outdated analogue system, as government, we believe that one way of making our Nine-Point Plan a reality is to revive the manufacturing of television sets."
South Africa has already begun the transition from analogue to digital terrestrial television broadcasting in the Square Kilometre Array (SKA) area in the Northern Cape and other border-lying provinces.
The Minister recently visited Xigalo village in Limpopo where she was invited by a local church to educate congregants about digital migration. She also used her visit to the rural village to distribute free set-top boxes (STBs), which were connected to analogue TV sets in poor households.
TV owners need to either acquire a STB to connect their analogue TV or purchase a digital television set, which has an inbuilt digital tuner. A set-top box is a device, which converts the signals from a digital television broadcast into a form which can be viewed on a traditional television set.
Government's programme of distributing free STBs to five million households is currently underway.
Minister Muthambi said the digital migration a game changer for Africa, and that the continent must make the most of the opportunities presented by digital migration.