Transport Month
The national roads network, which spans the length and breadth of South Africa, plays an important role in the economy.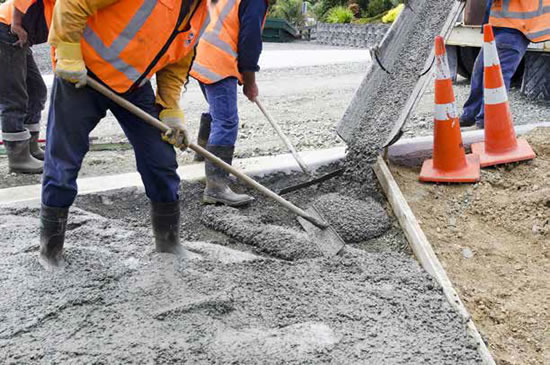 Over the years, the length of the network has increased significantly. In April 1998, the South African National Road Agency Limited (SANRAL) managed 6 622km of national roads. By 1 September 2016, the length had increased to 21 946km.
As the network increases, so too does the need for maintenance, said Minister of Transport Dipuo Peters, under whom SANRAL falls.
She said there is a general lack of infrastructure maintenance by all sectors of society.
"We must change this mentality, whereby we see government, private business and every individual adopting a renewed mind-set in looking after the infrastructure we currently have."
Government is hard at work upgrading and refurbishing roads across the country. Currently, the N3 is being upgraded from Durban to Cedara outside Pietermaritzburg.
Upgrading of the N3 is essential as one of government's strategic integrated projects linking the Port of Durban with Gauteng, South Africa's economic heartland. It is currently the busiest road freight corridor in South Africa.
In the Eastern Cape, SANRAL had completed road infrastructure to the value of R1.4 billion at the close of the 2015/16 financial year.
Minister Peters said the N2 Wild Coast Toll Road project will unlock higher levels of prosperity.
"With the full support of local communities and traditional leadership of the Mpondo kingdom, we have the consent and support of the people to put roads in place that will have a snowball effect on tourism, agriculture and public infrastructure such as schools and hospitals," she said. 
Moloto Road will also be upgraded as part of the Moloto Road Development Corridor, initiated by government, which will also include the much-needed investment in passenger rail to offer commuters a safer, faster and more accessible connection between Mpumalanga and Gauteng.
The upgrade will take five years to complete, totalling approximately R4.5 billion. The project spells job opportunities for locals from within the districts and municipalities in the area.
In addition, people will be trained in various aspects of engineering. Minister Peters confirmed that the Moloto Road project will create about 5 500 jobs.
The N1 Ring Road in Musina will soon experience much-improved journeys following major improvements to the N1 freeway.
SANRAL is to build a ring road around the town. The 30-month construction project commenced in early 2016.
The value of the project is set at R700 million and about R85 million of the work will be undertaken by small and emerging enterprises, creating an estimated 200 local jobs. 
Supplied by: The Department of Transport.