Written by Bathandwa Mbola
South Africa is working hard to meet the target of training 30 000 artisans a year by 2030.
As part of the skills needed to grow the economy, 4 749 new artisans have qualified through the National Artisan Moderation Body.
Also, 24 324 workplace-based learning opportunities were taken up.
"Artisans possess specialised skills that are sought after by industry and also have the opportunity to become entrepreneurs," said Science and Technology Minister Naledi Pandor.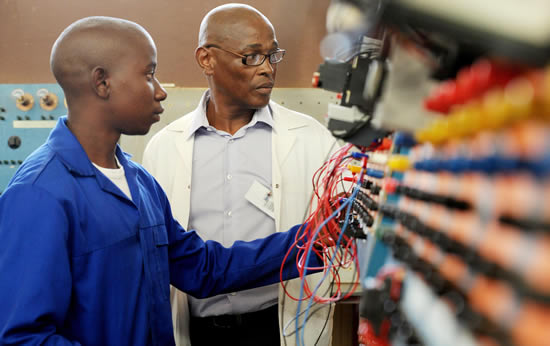 She was briefing media on the work done by the Economic Sectors, Employment and Infrastructure Development Cluster in the implementation of the Programme of Action towards achieving the goals of the National Development Plan: Vision 2030.
The cluster said it is turning things around through the opening of Technical and Vocational Education and Training (TVET) colleges like the Waterberg College, which was opened in June.
"There are another two campus sites at 60 percent completion. Protocols for the secondment of sector specialists to work in TVET colleges have been developed and 329 lecturers have thus far undergone workplace exposure to strengthen the quality of training," said Minister Pandor.
The cluster also reported that the Expanded Public Works Programme (EPWP) has created 189150 work opportunities.
"The programme has also exceeded the target of employment of women in the programme. A total of 68.3 percent work opportunities for women were created while 1.9 percent were created for people with disabilities."
A total of 1 550 aquaculture jobs have been created to date and 220 additional jobs are committed for 2016.
Turning to logistics and transport, the cluster said it is continuing with its efforts to maintaining the provincial road networks under the S'hamba Sonke Programme.
Successful roads projects completed included 155 392 m2 of pothole patching completed; 767 kilometres of roads have been re-sealed with 10 355 kilometres of roads re-gravelled; and 76 350 kilometres have been graded.