Written by Amukelani Chauke
More than 17 million poor South Africans are benefitting from government's security net through social grants, Basic Education Minister Angie Motshekga said.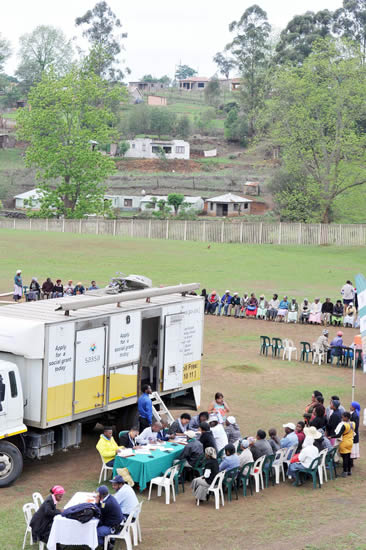 The Minister said this when she led a briefing of the Social Protection, Community and Human Development Cluster. She gave an update on the progress made in the implementation of the cluster's Programme of Action towards achieving the goals of the National Development Plan (NDP): Vision 2030.
"Through the Social Assistance Programme, which is part of the country's Social Protection System, more than 17 million poor South Africans are receiving social grants from the South African Social Security Agency (SASSA) to the value of R10 billion per month.
"It is also worth noting that this year, SASSA is celebrating 10 years of existence."
The Minister said the NDP has set a target to eradicate absolute poverty – from 39 percent of people living below the poverty line to zero by 2030.
She said the target is a challenging goal and yet one that must be faced head on as government sets to deliver on its promise.
"Government is continuing to improve the living conditions of poor, vulnerable and underprivileged South Africans.
"These include unemployed South Africans as well as orphaned and vulnerable children living in child-headed households.
"We do this as part of our response to the current economic downturn which is affecting all of us," she said.