written by Thebe Itumeleng
North West Premier Supra Mahumapelo says the new Bophelong Psychiatric Hospital built in Mahikeng (formerly Mafikeng) will help tackle the stigma associated with mental health and provide the highest standards of care.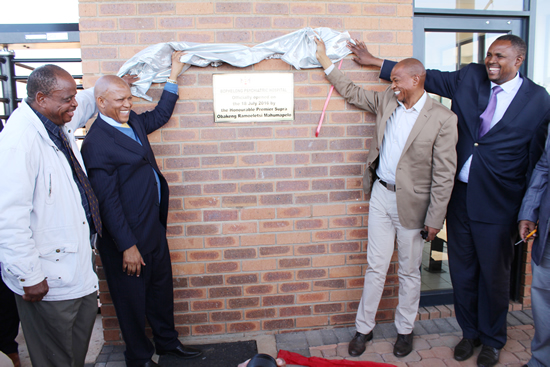 The hospital, which will serve the community of Ngaka Modiri Molema District Municipality, was opened in time to commemorate Mental Health Awareness Month in October.
Speaking at the opening, Premier Mahumapelo said he was proud that this newly-built hospital makes a bold statement that the people in the province deserve the best in mental healthcare.
Some of the services offered include general psychiatry, acute care, medium- to long-term stay, forensic mental health services and mental observation.
Hospital staff will provide treatment in a structured setting with daily scheduled activities including medical and nursing care, social work services, individual and group therapy, health and nutrition education, support services, addiction services, peer counselling, recreation and physical exercise.
It will also provide short-stay treatment for local people with a range of mental health issues, including depression and anxiety.
MEC for Health Dr Magome Masike said such health facilities show government's commitment to improving the health and well-being of citizens.
"This 158-bed facility has learning and education spaces for our clients; it offers a range of individual and group therapy and activity spaces all contained in this attractive building. Our people deserve the best services," concluded MEC Masike.
Currently, there are four designated mental health hospitals in the province, namely: Bophelong Psychiatric Hospital in Mahikeng, Witrand Hospital in Potchefstroom, Job Shimankana Tabane in Rustenburg and Taung Hospital in Taung.
There are also hospitals which are able to render 72-hour mental health observation services while all the Community Health Centres and clinics in the province offer primary mental health services.