Sport, arts

&

culture
The township of Seshego outside Polokwane in Limpopo came alive as multitudes of artists and dancers from different cultures danced away in the streets to mark the opening of the 11th Indigenous Games.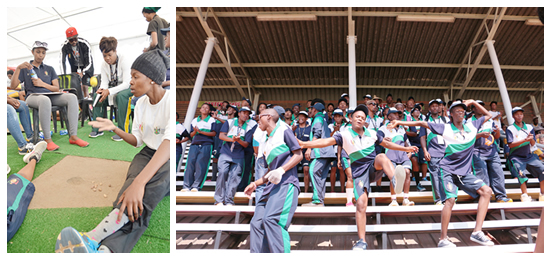 Minister of Sports and Recreation Fikile Mbalula, who was part of the festivities, said the games celebrate the rich history of the diverse cultures of South Africa.
The Indigenous Games Festival campaign aims to promote social cohesion and nation building and celebrate the country's rich history, heritage and culture.
Through the games South Africans get a chance to compete in under profiled sporting codes that brings diverse cultures together.
"The games allow us to celebrate our unique South African diversity through sport. As we all know, sport is a great tool for social cohesion, we will continue using it to unite the people of this great country we call Mzantsi."
Among the games played at the competition were ncuba, morabaraba, jukskei, kgati, driestokkies and dibeke.
He added that South Africans should never forget who they are.
At this year's games, KwaZulu-Natal emerged as the 2016 champions. The province succeeded in defending the title they won in the 2015 games. 
The 2016 games were not all about playing games. Arts and crafts sellers as well as fashion designers were also given an opportunity to exhibit their products.