Focus on the provinces: KwaZulu-Natal


Taking a stand against pollution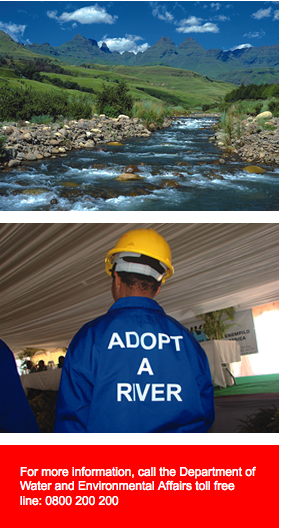 Nomvula decided to take a stand against the pollution in the Isipingo River. Together with Zodwa Elizabeth Ndlovu and a few other women from her community, they started an action plan to clean up the river.
"No one was taking a stand and doing something, so as women of the area, we decided to get together to see what we could do to involve the community in taking action," said Nomvula.
In 2008, about 100 women got together to discuss ways to clean the river and restore it to the way it used to be.
Cleaner environment
The project became operational in February 2009. The women were driven by their desire for a better life and cleaner environment and started to clean the river themselves.
After hearing about what the women in the community had achieved, the Department of Water and Environmental Affairs officially launched the Adopt-a-River project in Durban. The project has since been rolled out in different parts of the country.
Awareness
It aims to create awareness about the need and importance of protecting water resources. So far, R1,7 million has been allocated to the Isipingo Adopt-a-River Project.
As part of the Isipingo project, the 100 women from the Umlazi area, including Nomvula and Zodwa, will continue to clean the river for a period of 12 months. "We were volunteering our services and doing it to improve our community," said Zodwa. "It was tough when we started because we didn't have the right equipment," she explains.
They now have pangas and sickles to cut away the weeds or small trees that are hazardous to the environment. Wearing overalls, boots, and gloves and using black refuse bags, they also collect rubbish in the river.
Think of yourselves
The women urge communities to look after their rivers, parks and roads. They also want to tell women that they don't have to wait for government grants, but to stand up and think for themselves.
"Go out in your communities and look at how you can help. Because of this project, we now have our own vegetable gardens and we can use water from the river."
A similar project is running in Thohoyandou, Limpopo with women cleaning up the Luvuvhu River. The women will also get a monthly stipend and be trained on water resource management.
– Samona Murugan and BuaNews