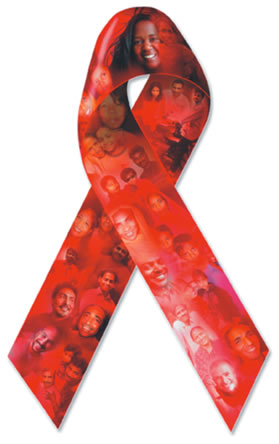 On 1 December this year, government joined the rest of the world to mark Worlds Aids Day 2010. The theme of the World Health Organisation's (WHO) campaign for this year's World Aids Day was Light for Rights. It focused on keeping the light on HIV and human rights. People and organisations all over the world were asked to make their lights bright in their homes and buildings to remember those affected by Aids. In addition, people and organisations were asked to turn on the lights to highlight the basic rights that are shared by all people.
In South Africa, government has allocatd an extra R100 million to the Department of Health to help fight HIV and Aids. The department and the nine provincial health departments, is stepping up its HIV Counselling and Testing (HCT) campaign as part of the overall plan to fight HIV and Aids. President Jacob Zuma launched the HCT campaign earlier this year with the aim of reaching nearly one in three South Africans – 15 million people – by June next year. Through the HCT campaign, Government offers free HIV testing at public clinics, and at discount pharmacies using governmentsupplied testing kits
- Mbulelo Baloyi

KwaZulu-Natal
The province's HIV Counselling and Testing (HCT) campaign is well on track towards achieving its target, with a total of 710 650 people having been tested for HIV in the province. As part of the campaign, 500 nurses are undergoing university training on Nurse Initiated Management of ART (NIMART). This will see at least 80 per cent of primary health care clinics in KZN offering ART by the end of the financial year.
Eastern Cape
Eastern Cape learners who excel academically and show potential for further studies, can apply for one of 42 transport bursaries. Those who wish to apply must meet the admission requirements of the different tertiary institutions. Application forms are available at the Human Resource Development Offices of the Department of Transport in King Williams Town, as well as in the six district offices in Port Elizabeth, Aliwal North, Queenstown, Mthatha, Kokstad and East London.
Limpopo
The Limpopo Department of Agriculture has embarked on a campaign to encourage all its illiterate employees, most of whom are general workers such cleaners, gardeners and tea-makers, to learn how to read. This year, 34 people have received their level 4 certificates. Most of them are general workers and, if they could further their studies at an FET college, it would enable them to apply for various vacancies available in government, as well as the private sector.
North West
The community of Magogong near Taung in the province started its own website. This follows a partnership between the Department of Local Government and Traditional Affairs, Greater Taung local municipality and the Government Communication and Information System (GCIS). The website: www.magogong.com will strengthen communication between government and communities and keep the local community informed about the municipality's community programmes .
Free State
The province's farming community is to receive muchneeded relief after severe damage from veld fires. More than 410 000 hectares of farm land in the province has been burned down since June. The provincial government has made available R5 million for this purpose. Ventersburg farmers have already received fire fighting equipment and information on how to handle hazardous situations.
Mpumalanga
A group of newly trained supply chain and asset management practitioners from municipalities and government departments in Mpumalanga has been encouraged to become champions of the poor by delivering better services. Receiving their official training certificates from the Department of Finance on Thursday in Mbombela, MEC Pinky Phosa said graduates were expected to fasttrack service delivery in their constituencies and resist the temptation of corruption.
- Information sourced from BuaNews and provincial government websites
For more information, call 1020