Tourism Month
Tourism South Africa has taken 1 000 senior citizens to various tourist destinations as part of Tourism Month.
During Tourism Month, which is traditionally in September, the focus is showcasing the beauty of South Africa.
This year's theme is "Tourism for All."
Deputy Minister of Tourism Tokozile Xasa said the tour was as a result of a partnership between Tourism South Africa, an entity of her department, and a non-profit organisation called Gogo on Tour, which is a free travel club for the elderly.
"The purpose of this partnership is to align to bigger strategy of building a holiday culture. We want to use this activation as an opportunity to capture what Tourism for All means to the elderly.
This gives us an opportunity to highlight the affordability and accessibility of domestic travel. It will target the majority of adult South Africans who have not taken a holiday trip within the country and help build the culture of travel."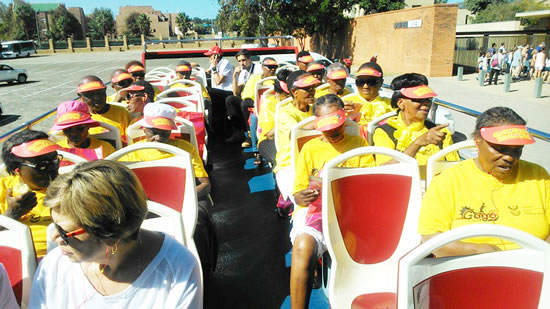 Thokozile Matjokane (70) started Gogo on Tour in 2012 after her two siblings passed away.
"The plan was once Thokozile and her brother and sister had retired they would travel and see the world. Before this dream came true the siblings passed away," said Khensani Matjokane, Thokozile's daughter and also Marketing Manager for Gogo on Tour.
"I decided to quit my business and help my mother realise her dream because it's important that as South Africans we are aware of our country and its beauty."
Gogo on Tour, which relies on sponsorship, offers trips to people aged 60 years and older.
"We have been to so many different places such as the Kruger National Park, State Theatre and rides on the Gautrain so that they get to experience the country."
Matjokane said some of the grannies who go on the tours have not seen South Africa since 1994 and observed how much the country has changed.
She added that she was grateful for the partnership they had with Tourism South Africa as it would make a difference to the senior citizens.