Written by More Matshediso
Learners' passion for engineering will be revved up with the donation of BMW X3s to specialised schools and universities across the country.
Learners from Soshanguve Engineering School of Specialisation (SoS) will be able to enhance their skills in automotive technology, thanks to a partnership between the Gauteng Department of Education and BMW Group.
Gauteng Education MEC Panyaza Lesufi said the aim of the initiative is to nurture talent in young people across key disciplines and develop the country's future leaders.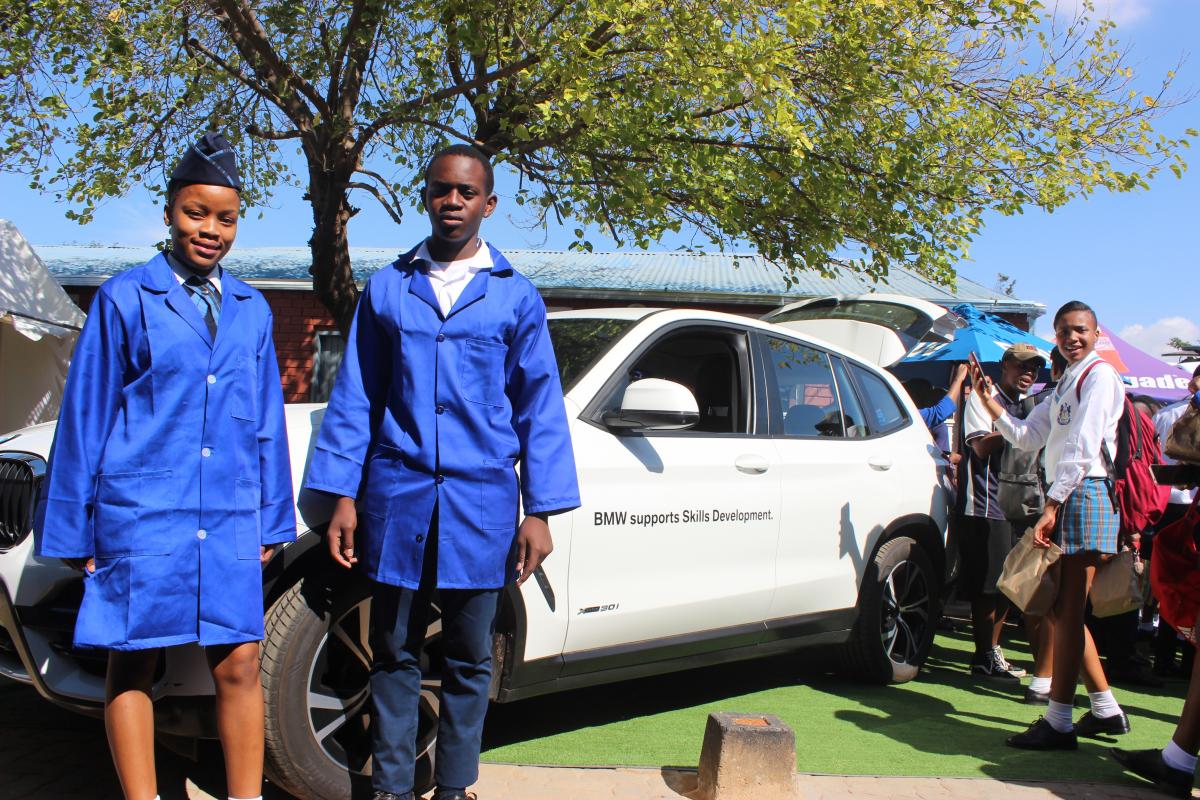 He said the partnership would also provide learners with workplace experience, learnerships, artisanship and entrepreneurial skills.
The MEC said the country's schools of specialisation are intended to respond to the national skills shortage and youth unemployment crisis. 
"We are excited about our partnership with BMW, which donated one of its first X3 models to the school," he said.
Addressing the learners, the MEC said they should use the car to learn about how cars function, and also how they are designed and manufactured.
"Do not be thrilled by working at a car-wash and only touching a BMW when you wash it. Be thrilled by designing and building it," he said. 
"Many cars across the world are built outside our country. Today we bring this car to you to demonstrate that you have what it takes to learn how to build cars for the world," he added.
Among other things, MEC Lesufi said the car company would support the school with training services and material.
Busisiwe Nhlapo (17) is one of the Grade 11 learners who studies mechanical automotive technology at the school.
"I feel fortunate to be studying at the SoS because when I completes matric I will not struggle to get the basics right."
The chief executive officer of BMW Group South Africa and Sub-Saharan Africa, Tim Abbott, said the Soshanguve community is enormously precious to his company as the first BMW manufacturing plant outside Germany is situated in Rosslyn, which is just a few kilometres away from Soshanguve.
The donation to the school was the first of 20 BMW X3s to be handed over to schools and universities across South Africa.
Abbott hopes that some of the learners will become members of the BMW family after completing their studies.