Written by Silusapho Nyanda
A 10-year-old deaf boy who died saving another child posthumously received a National Order, the Order of Mendi for Bravery in Silver.
The National Orders are the highest awards that South Africa bestows and are presented annually by the President of South Africa.
Thapelo Tambani's mother Sarah Tambani received his award from President Cyril Ramaphosa, in recognition of the little boy's selfless act of saving another life, which led to his unfortunate demise.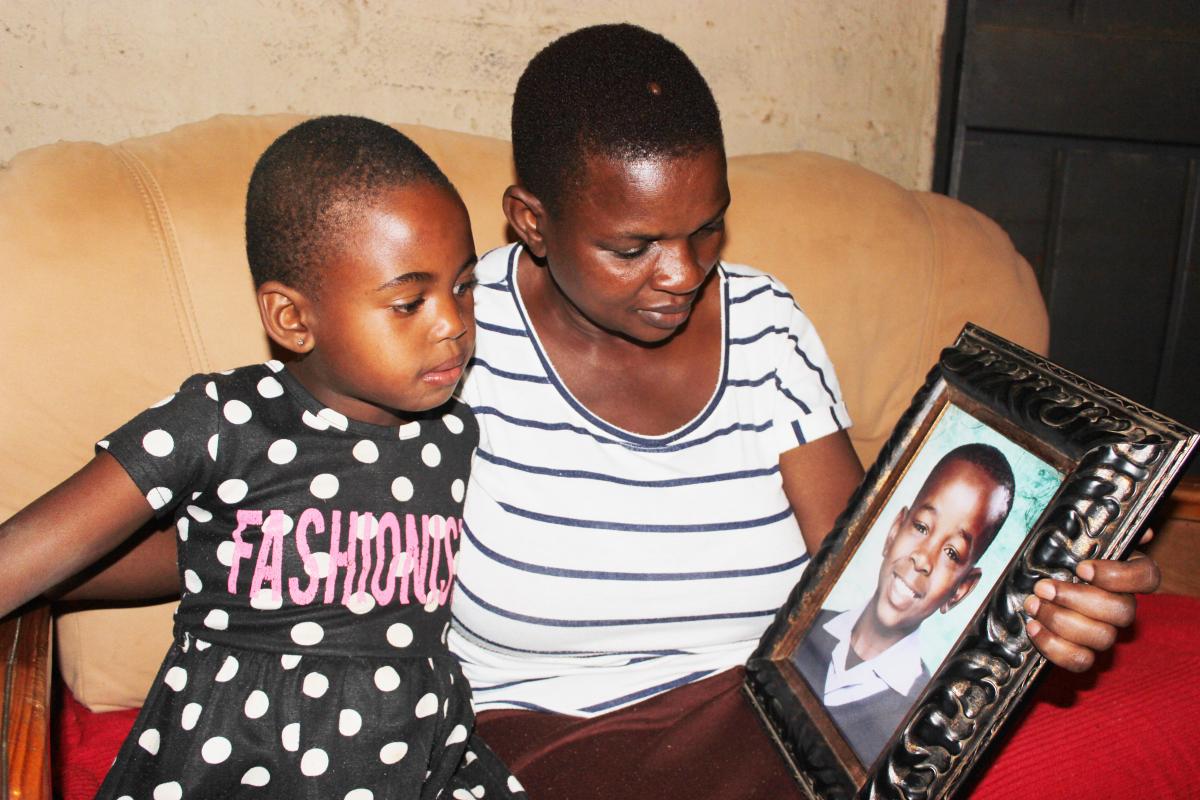 Thapelo drowned last year in a muddy construction pit after successfully pulling a friend to safety.
The tragedy took place in Soshanguve, north of Pretoria. According to media reports at the time, Thapelo's friend had fallen into the large pit, which was filled with muddy rain water, at an excavation site. Thapelo managed to save his friend but was overcome by the mud.
Thapelo's mother said his heroic act, although painful, was part of his character – he was a helpful boy, she said.
She said her son was very clever and had received three certificates of excellence at school.
Speaking ahead of the ceremony, the mother said that her son's hearing impairment did not hold him back.
"Even though he could not hear or speak, he managed to communicate with us. He was also teaching his siblings how to use  sign language," she said.
The grieving mother said even though the National Order would not completely heal the pain of losing her son, it would bring some comfort. "It still hurts. The pain of losing my son is still there but I have hope that this will help," Tambani told Vuk'uzenzele.
Recalling the events of that fateful day in February 2018, she said her son had arrived back from school and changed before going to play with his friends. The mother said she was at work when she got the call informing her of the dreadful news.
"He drowned just after four and his body was only recovered around nine in the evening," she said. The mother said Thapelo's 14-year-old brother, who was playing nearby, had tried to rescue him but could not locate him in the muddy water.
Tambani said she still thinks of Thapelo and his role in the home. "You miss a person's actions when they are gone. I still think of how he would make food around the house and help his siblings with chores," she said, adding that he was her last born child.
Although she is not sure who nominated her son for the award, she is thankful to them.
"I was not even aware someone had done this,"  the mother said.
The National Orders were conferred by President Ramaphosa at the Union Buildings on 25 April.