Written by Silusapho Nyanda
Born in Durban's Mpumalanga township, the captain of the national netball team has had many doors opened to her through her participation in the sport.
The hosting of the Netball World Cup in South Africa will greatly benefit the development of the sport, believes Proteas captain Bongiwe Msomi.
The awarding of the hosting rights of netball's premier tournament to South Africa will help grow the sport among aspiring players, she said.
South Africa will be the first African country to host the tournament since it started in 1963.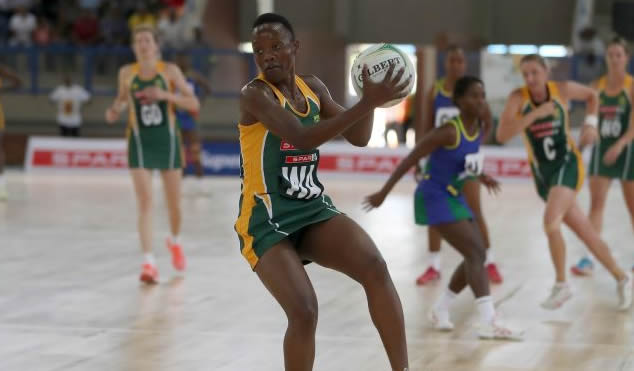 The centre-cum-wing attack said youngsters now have a chance of representing their country on home soil in the 2023 tournament.
"It is possible. It might seem far away but it is really not. Start working now towards achieving this exciting goal because you can.  It is all about the hard work, commitment and discipline you put in now. Do not wait." said Msomi, who is currently playing for England's Wasps club.
She said the best way to grow the game is for the country to set plans and ensure they are achieved. "Already, the interest in participating in the tournament is high," she said, adding that South Africa must do what it takes to host a successful tournament that makes both the country and the continent proud.
She said with the right structures in place, young girls could be selected for the national team to participate in the tournament and the team could even go on to win. "Anything is possible. The Spar Proteas has proven this during recent competitions," she said.
"We must remember that the efforts we make now will benefit generations to come and ensure netball grows in popularity," she said.
The 31-year-old captain said young people must know how life-changing participation in sport can open doors for personal growth and development.
The captain advises young girls who want to play for the Proteas to be disciplined, adding that hard work and commitment are essential for success.