Written by Silusapho Nyanda
Community members of villages within the Bushbuckridge area are happy about their new library.
The Bushbuckridge library is said to boost knowledge, literacy and academic skills in the area.
The library is a project of the provincial Department of Culture, Sport and Recreation. It also aims to keep young people away from social ills such as drug abuse and crime.
Kgomotso Hlatshwayo, a resident in the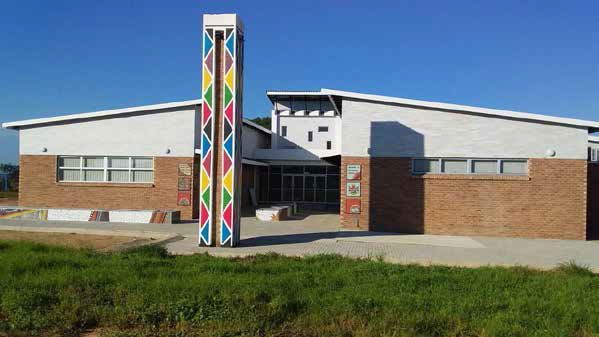 area, said he was ecstatic about the opening of the facility.
Hlatshwayo also runs a community soccer team as a way of working with the youth.
He said the library will help young people to access information easier.
"In the past I would find that the boys in my soccer team do not have data for accessing the Internet. Now that the library is very close to their homes it will be very easy for them to access the information they need," said Hlatshwayo.
He also added that prior to the opening of the library, youth in the area had to travel for about 45 minutes to source information
from the nearest Dwarsloop library.
"The library will also assist in terms of  reading. We need to read more," said Hlatshwayo
University of South Africa (UNISA) student, Comfort Makaringe, is a resident of the neighbouring Rolle village.
Makaringe is studying part-time for a Human Resources degree. He said with the opening of the library he will be able to save money on transport and book-buying costs.
In the past he had to go to bookstores in Nelspruit  to buy books needed for his studies. He can now borrow books from the new library, Makaringe said.
The provincial department will also be opening another library at Kanyamazane.