Written by More Matshediso
Solomon Kalushi Mahlangu should be remembered for what he lived for as much as what he died for.
These are the words of Thabo Rametsi, who received the Best Actor Award during the inaugural BRICS Film Festival in India in 2016 for his role as Solomon Mahlangu in the movie Kalushi.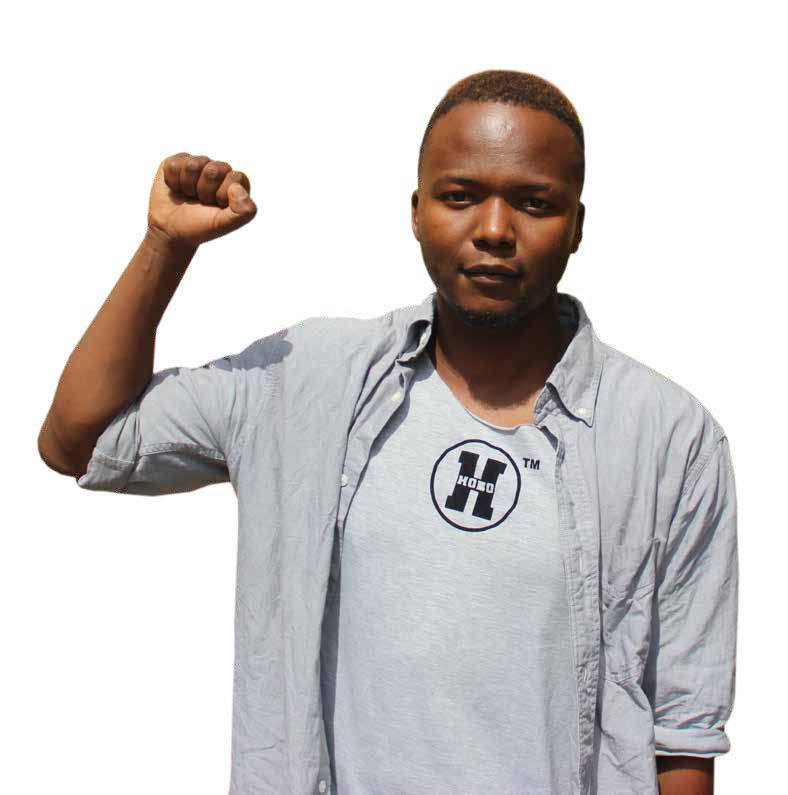 Rametsi said Mahlangu lived for education and that this passion should be remembered as South Africa commemorates the 40th anniversary of his execution.
Mahlangu was hanged by the apartheid regime at the Pretoria Central Prison on 6 April 1979 after being wrongly accused of murder. He was only 23.
Rametsi remembers discovering the man behind the Struggle hero when he landed the role of Mahlangu in Kalushi.
"Although I had always seen his name when driving on Solomon Mahlangu Drive in Pretoria, I only learned more about his life when I did research for the role," said Rametsi.
He found Mahlangu's story to be sad, but it empowered him as a young black South African man.
Ahead of shooting the movie, Rametsi got an opportunity to re-walk Mahlangu's journey with the late Struggle hero's brother Chief Lucas Mahlangu and his uncles. At that time, Mahlangu's mother had already passed on.
"For about two months, the family took our team on his life journey, from KwaNdebele in Mpumalanga to Mamelodi in Pretoria where he lived, to initiation school, to school and up to the gallows at the Kgosi Mampuru II Correctional Facility in Pretoria where he and many others were executed," he reminisced.
He understood Mahlangu's character as that of a young Mamelodi man who loved education, who did well in school and also had a small business selling fruit while studying to sustain his family.
"He wanted to be a teacher in order to empower young people. He understood the value of education," he said.
"I think that is why when the events of June 16 1976 happened… it hit him the most because the protest was about fighting the Bantu education system," he added.
He got to appreciate Mahlangu's story when they were shooting a scene for the movie.
"The director, Mandla Dube, made me understand that we were narrating the story of many South African families that do not have a father… of a mother who raised her two sons and she was about to lose another family member because he is leaving… he got arrested at 19 years of age and got hung to death at the age of 22," he said. 
"He would never love again, or be in a relationship, or have a job, or start his own family, or have fun… he did not get to know the simple and small things that you and I take for granted," he said.
How did Mahlangu die?
The re-enactment of his final moments before execution depicted the 52 steps he took to the gallows in the Pretoria prison.
"The story that we were told is that there were a number of young people who were dragged and forced to the gallows to be hung to death, some were screaming and crying… but he refused to be held. He just walked up the stairs with bravery to the rope that was used to hang him," he said.
"He was a young man forced to fight a grown person's war," he added.
Democracy and your responsibilities
Rametsi said he appreciates the many opportunities that he enjoys as a young South African today, but he has a problem with how many citizens do not take personal responsibility for changing their lives.
He said young people should commemorate Mahlangu's life by seizing all opportunities and participating in the democracy Mahlangu and others fought so hard for, by voting in the upcoming election.
"If you think your vote can make a difference then please make it count, but beyond your vote what are you doing as an individual to contribute to the growth of our country? It cannot just end with an X on a ballot paper," he said.
"If all of us as South Africans make a conscious decision to be great, we will become incredibly successful and our country will be successful too," he said.