Minister Fikile Mbalula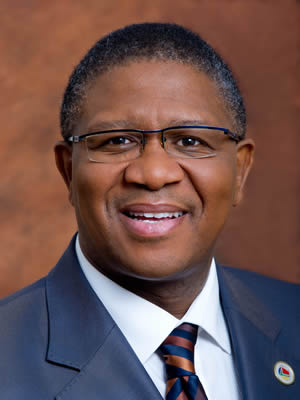 Minister Fikile Mbalula is the current Minister of Sports and Recreation in the country. He has been in charge of the Department of Sports and Recreation since May 2014.
About the Minister
Minister Mbalula brings a lot of experience to his current portfolio. He has served as a Member of Parliament since 2009.
Prior to his appointment as Minister of Sports and Recreation, he served as Deputy Minister of Police from May 2009 to October 2010. Minister Mbalula is trained in Leadership Skills by the Careers Research and Information Centre, and as a Councillor by the Organisation for Appropriate Social Services in South Africa in psychotherapy.
About the Department
The Department of Sport and Recreation is responsible for sport in South Africa. Aligned with its vision of creating An Active and Winning Nation, its primary focus is to provide opportunities for all South Africans to participate in sport.
The department is also responsible for managing the regulatory framework and providing funding for different codes of sport.