If you live in Gauteng or the Northern Cape and you are paying or receiving child maintenance monies, you need to update your personal information.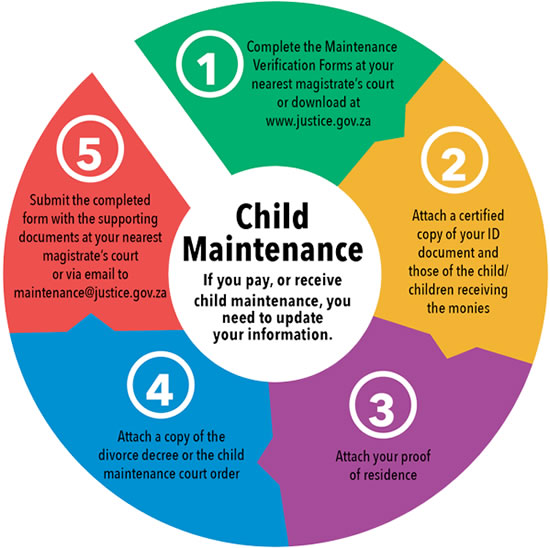 The Department of Justice and Constitutional Development started the information verification drive to support the updating of maintenance files, which form the bulk of the Third Party Funds (TPF) payments.
By updating your information at the courts child maintenance payments can be made faster and smarter.
Updated files will include the full information of beneficiaries and obligors, together with supporting documents.
The information verification drive will also support the efforts of the department towards a clean audit on TPF.
What will happen during the information verification drive?
The pilot information verification drive is taking place in Gauteng and the Northern Cape.
The department will run radio and newspaper adverts which call on the public to supply their information and supporting documents.
Court staff must be ready to receive the information from members of the public that will allow their files to be updated.
It should be noted that the forms that must be filled by members of the public can either be completed in hard copy, or by email. The forms can be found on DJINI and the departmental website: www.justice.gov.za.
The email address for submission by members of the public is: Maintenance@justice.gov.za.
Please ensure that all forms received contain the following supporting documents:
Certified copy of an ID and those of the child receiving monies.
Proof of residence.
Copy of the divorce decree or child maintenance order.
The closing date for the Gauteng andNorthern Cape pilot is 31 May 2016.
For queries or inputs, please contact: Mojamail@justice.gov.za
If, as an employee of the department, you are paying or receiving child maintenance monies, and you live in Gauteng or Northern Cape, you must download the forms and submit them with completed supporting documentation via email to: Maintenance@justice.gov.za.