Over 70 schools in the Free State have replaced the old teaching method of using a chalkboard and textbooks with technology and other new forms of teaching.
The Internet Broadcast Project is a partnership between the University of Free State and the provincial Department of Education that involves the university providing daily interactive curriculum-focused support across the province, even in most rural areas.
This is done by broadcasting daily lessons that cover a curriculum of certain subjects at 71 centres. Teachers at the 71 schools connect to the Internet and a teacher from the university gives tutorials online to all the connected schools, focusing on a specific subject.
The lessons are taught live from one of the university's studios and are directed at both the training of teachers and teaching of learners. The lessons are in Economics, Geography, Physics, Mathematics and English.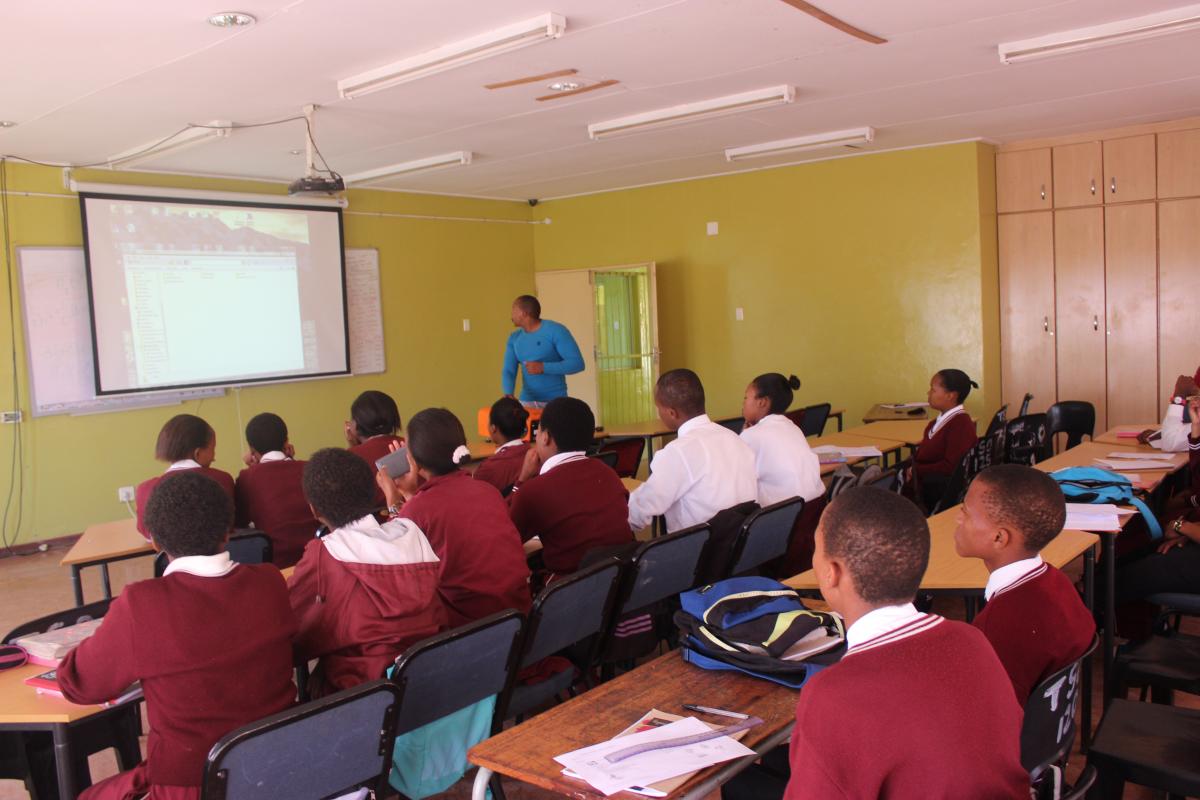 The partnership aims to achieve two main goals. The first is to bring equal, quality education through teachers who are experts in their field and will teach learners regardless of their socio-economic status or geographical location.
The second is to deliver cost-effective continuous, effective teacher development directly relevant to the community.
One of the schools that has benefitted from this partnership is Tsoseletso High School outside Bloemfontein.
Acting principal Michael Litabe said given the digital era that we are living in, the introduction of e-learning in schools was inevitable. 
"We need to move away from those old methods and introduce technology so we can attract the attention of the learners, because they are techno savvy.
"When you introduce technology, you are playing into a field that they are comfortable with and a field that interests them."
English teacher Kamohelo Mongwenyane agrees, saying that both the teachers and the learners are enjoying their lessons.
Litabe said learners are now participating more in lessons and their concentration has increased.
"The number of learners who stay away from school has also declined and we are now seeing 100 percent attendance," he said proudly.
Over the past six years, the school's matric results have always been over 80 percent – apart from 2011 when a 78.2 percent pass rate was achieved.
In 2010, the pass rate was 84.6 percent, 82.2 percent in 2012, 85.4 percent in 2013, 92.5 percent in 2014 and in 2015, the school achieved an 82.5 percent pass rate.
Litabe added that with the introduction of technology, he is hopeful that the school will be able to achieve a 100 percent pass rate.