Sports, arts and culture
Daily physical activity can help school children perform better and make schools healthy places of learning.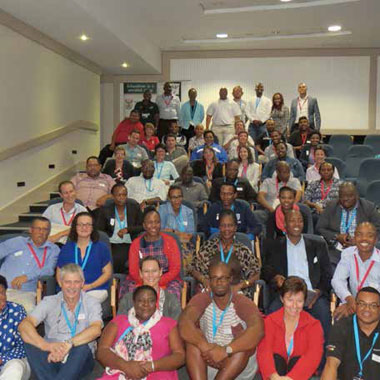 To encourage physical activity at schools, the Department of Basic Education (DBE), in partnership with the Physical Education Institute of South Africa (PEISA), held a Physical Education Symposium in Cape Town recently to come up with ways to encourage learners across the country to be physically active.
Director of Enrichment and Sport in Education at DBE Nozipho Xulu said parents must encourage their children to be physically active.
"Parents are encouraged to lead this process by displaying and engaging in physical activities like using stairs instead of lifts, limit the use of video games and encourage as well as participate in free play activities with their children."
Xulu said physical activity had many benefits for children, including improving their level of concentration in class.
"There is enough evidence to prove that cardio vascular activities have direct benefits for children and adolescents. This includes muscle strengthening, bone strengthening, development of fine and gross motor skills as well as lowering of blood pressure.
"Those have direct benefits to optimal learning processes and improved academic achievement, especially in mathematics and reading."
She said the move to encourage children to be active is supported by different stakeholders in the education sector.
The South African Democratic Teachers Union (SADTU) and Supersport – Lets Play have pledged their support to the initiative, while Save the Children South Africa will host "Race for Survival" that will see a number of young learners participating.
Resolutions of the symposium.
Delegates at the symposium agreed that more practical solutions were needed to deal with the state of physical education in South Africa and improve on the results of the 2014 Healthy Active Kids South Africa Report Card.
This would be done by:
Creating and distributing a School Self- Assessment Tool Kit (School Physical Activity and Nutrition Environment Assessment)
Establishing School Physical Activity Indicators which include
Physical education
School sport
Active travel
Break time physical activity
After school sports and physical activities (dance, indigenous games, fitness events, etc.)
School physical activity environment
Learner health-related fitness
Joining the Global Alliance for Healthy Active Kids