The Department of Trade and Industry (the dti) will launch a R1 billion incentive scheme in support of the Black Industrialist Programme.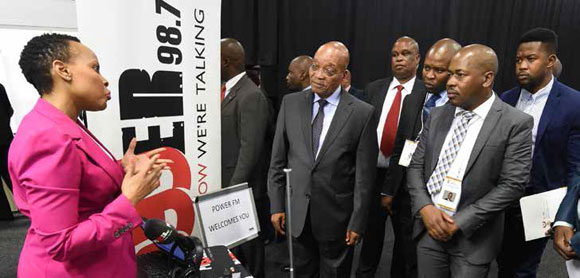 The programme aims to give black business people access to productive sectors such as transport, green industries, agro-processing, biofuels and chemicals.
It aims to fund 100 sustainable projects in need of funding or looking to grow their businesses in an effort to create more competitive black industrialists across the country.
An industrialist is a person who owns or manages an industrial enterprise that manufactures goods and services on a large scale. Industrial enterprises help to grow the economy and create jobs.
The dti says despite the strides made, black industrialists are still small players in the mainstream economy and more needs to be done to change that.
"There is a need to expand the base of entrepreneurs and industrialists from the current small base of mainly white entrepreneurs and industrialists.
"The black majority need to produce more and more entrepreneurs and industrialists as a way of creating multiple avenues for channelling economic opportunities and benefits to the black population," said the department in a statement.
Speaking at the Black Industrialist Indaba in Midrand recently, Minister of Trade and Industry Dr Rob Davies said that government was committed to making the economy more accessible by speeding up the development of black industrialists.
Black entrepreneurs and industrialists often struggle to access finance from development financial institutions. Minister Davies said: "It is time to change this to help government to create more and competitive industrialists".
He said the tendency of development financial institutions had been to employ similar measures as those of commercial banks in determining eligibility for credit access.
"There is a need to systematically align the respective functions of these development finance institutions towards a quantitative black economic empowerment output that will alternatively alter the racial balance of industrial ownership," the Minister said.
The Indaba came up with four recommendations that would help government to speed up the growth of black industrialists:
Establish a committee comprising government, private sector and experts to explore more ways and instruments to accelerate the implementation of the Black Industrialists Development Programme.
Review the Preferential Procurement Policy Framework Act of 2000.
Set up the black majority threshold at 75 per cent for companies qualifying for the programme.
Ensure that skills development is at the centre of the programme.