Written by Allison Cooper
The national Department of Basic Education (DBE) is working hard to improve the quality of education across the country, particularly when it comes to maths, science and technology.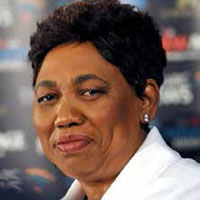 At the third Mathematics, Science and Technology (MST) Roundtable recently, Minister of Basic Education Angie Motshekga said although a lot still needs to be done to improve learner participation and the success rate in the MST space, there's no doubt that considerable progress has been made.
The department has already established a fully functional and dedicated MST Directorate, which is driving a MST improvement plan that has already undergone a thorough review process.
"Plans are afoot to collapse the Dinaledi and technical schools' conditional grants into a new and combined system-wide grant - the MST Conditional Grant - and discussions with Treasury are at an advanced stage," she said.
Dinaledi is a DBE initiative with a particular focus on maths and science. In addition, the DBE has commissioned a MST Big Fast Results Lab to develop a longterm strategy to improve teachers' content knowledge on these subjects. "The MST Lab will develop mechanisms to encourage greater learner participation and will finalise a sector plan needed for a systematic and increased success rate," Minister Motshekga said.
Getting a handle on the challenges
The Minister and Deputy Minister Enver Surty raised a number of challenges around MST during The New Age Business Briefing recently. These included providing resources, teachers' capacity, monitoring and support.
These challenges were identified by a Ministerial Task Team looking into MST.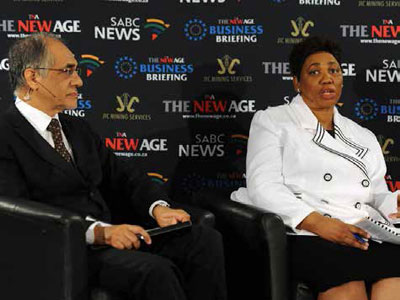 The team also found that provinces do not have adequate plans in place for external support or partnerships with the private sector or non-governmental organisations (NGOs). "This often results in an avalanche of NGOs in schools, but their involvement is not coordinated. Very often, they identify schools without proper involvement and knowledge of the department and speak directly to benefiting school principals," said Minister Motshekga.
"That's why the Council of Education Ministers put a directive in place, in August 2014, to ensure better coordination of partnerships for optimal benefit. The National Education Collaboration Trust (NECT) will play a central role in coordinating these partnerships," she said.
Organisations such as TeachSA will also have an important role to play to develop a plan for teacher supply, use and development to enhance learner output, participation and performance in MST.
The MST Roundtable also aims to create a platform for information sharing and to strengthen cooperation and partnerships with NGOs.
The third MST Roundtable resolved to:
Strengthen the National MST Strategy Plan.
Improve the participation and success rate in MST.
Provide a framework for public-private partnerships to channel resources to schools in conjunction with NECT.
Provide a comprehensive plan for teacher supply, use and development of MST programmes in partnership with TeachSA.
Identify different platforms to utilise information communication technology (ICT) to boost participation and the success rate of schools.
Using ICT to benefit schools
Information communication technology (ICT) is also a strong departmental focus area, especially in rural schools, which make up 25 per cent of all schools across the country.
The DBE is in the process of closing some of the smaller, non-viable rural schools; supporting those that are viable and introducing ICT to those where multi-grading can't be avoided.
"It's a multi-pronged strategy," Minister Motshekga said.
Deputy Minister Surty said the department is working with its provincial departments to ensure that the education districts are data-driven.
"We know how each learner is performing in terms of literacy and numeracy, and we can measure performance.
We have captured more than 10.8 million learners on the system and the intention is to have a universal database of every single learner in the country by the end of the year. This will help the districts to make appropriate decisions, informed by evidence."
Previously, in the Eastern Cape, less than 18 per cent of schools had connectivity in terms of ICT and were unable to use the South African Schools Management System.
"Today, more than 92 per cent of these schools are connected and data is easily available," Deputy Minister Surty said.
A number of Education MECs were also at The New Age Business Briefing. Gauteng Education MEC Panyaza Lesufi appealed to parents to be the "pillars of our schools and participate in school governing bodies".
"It's your choice. It's your call. Make yourself available," he said.
Mpumalanga Education MEC Reginah Mhaule spoke about how the province is working with its districts to ensure quality education in the province.
"We are closing farm schools, those that are not sustainable and multi-grade schools, but not all of them as we need to achieve this over a number of years. We have built five boarding schools, four of which are already open and have closed more than 20 schools so far."
Despite the determination of Minister Motshekga and her MECs to improve the quality of South Africa's schools, they agree that education is a societal issue.
"Parents have an indispensable role of supporting education for the benefit of all the country's children."