Employment news
Auto hub aims to make a dent in unemployment
Neo Semono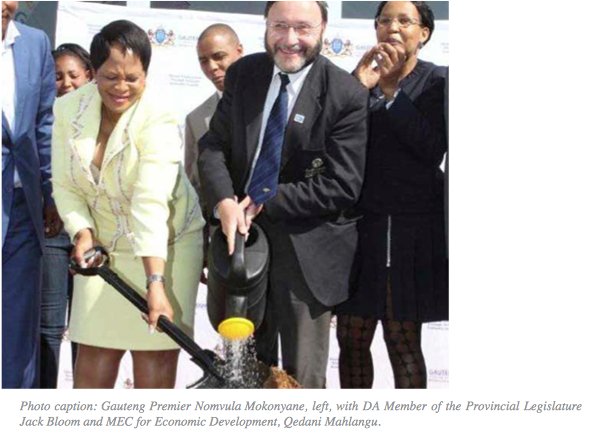 By July next year, Winterveldt some 40km outside Pretoria, will have a workshop big enough to accommodate17 mechanics and panelbeaters who operate as co-operatives.
The R58 million structure in one of the province's poorest areas, will provide cooperatives in the automotive sector with free training and support, as well as equipment. Called the Automotive Hub, it is the first of three such initiatives in the province, designed to address youth unemployment. It will be followed by the Enterprise and Industrial Hubs. Construction of the hub started in July.
"This is part of interventions to address some of the challenges. It may not be a solution to everything, but it's an intervention to some of the real challenges," said Gauteng Premier Nomvula Mokonyane at the recent launch of one of the Township Enterprise Hubs focusing on the automotive sector.
The hubs will go a long way in addressing unemployment in the country, which currently stands at 25,2 per cent. The majority of jobless people are the youth.
First of its kind
The project, the first of its kind in the country, will also include other support sectors. So far, MTN has signed up for the project, while the Consumer Goods Council has also been approached, Premier Mokonyane said.
The hub, which will be linked to the Rosslyn automotive sector, is aimed at those who are un skilled and the semi-skilled, Premier Mokonyane said. "There are many people who are doing auto mechanics in their backyards. We want to formalise them; let them be integrated in the formal economy."
"We are tapping into what already exists. We are providing an opportunity that is organised, that is linked to the formal economic sector and most importantly we are going to make sure that their businesses are supported in terms of the supply chain. They will be able to be linked to the private sector and various companies," she said.
Selection criteria
The hub will develop young people's skills, said Gauteng Economic Development MEC Qedani Mahlangu. He added that the "pathfinder" co- operatives would receive assistance for a period of between 18 to 24 months after which other cooperatives will be identified.
The selection criteria for cooperatives included membership of a minimum of fi young people, as well as that the cooperative had to be sector specific.
"As long as you're young, willing to go into entrepreneurship and you are sector specific people will be considered. We are continuing to assist young people to form cooperatives," he added.
The hub will also sport an internet café and an arts and craft shop, as well as car-spraying services, among others.
National Youth Development Agency chair- person in Gauteng Simon Molefe said the hub spoke to economic freedom, as well as formalising township businesses.
Resident Vincent Mabhusha said he was very happy about the hub, as it would create much- needed opportunities for the youth. Within a year, Winterveldt will be a bustling centre of economic activity.
For more information, call the Gauteng Department of Economic Development: 011 355 8000