Employment news
Dream jobs abroad for tourism students
Sydney Masinga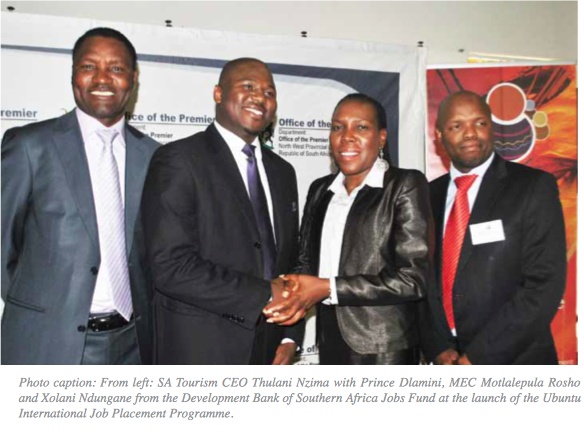 Travelling to faraway places and exploring different cultures while gaining work experience, is something most young South Africans can only dream about.
For a group of young people from disadvantaged communities in North West, this dream is about to come true through the Ubuntu International Job Placement Programme. The programme, which is an initiative of the Ubuntu Institute, was launched in Mahikeng, North West recently.
Set to benefit youth who are interested in working in the hospitality and tourism industry, the programme will give about 200 young people from rural areas an opportunity to be placed in internship programmes in various countries around the world for a period of six to 12 months.
World-class resorts
This is a "unique programme in South Africa facilitating international jobs, internships, learnerships, short leadership development programmes and graduate skills development programmes in the United States of America, Canada, Europe and Asia", said North West Premier Thandi Modise.
Ubuntu Institute founding chief executive Prince Cedza Dlamini said participants would be able to return home and kick-start their careers at a higher level.
"The internships provide much-needed working experience at world-class 5-star resorts," Dlamini said.
Positions are also available in the ICT, mining, agriculture, engineering, marketing, legal and financial services sectors, he said.
Funding
The programme is funded by the Development Bank of Southern Africa's Jobs Fund. Key partners include the national Department of Tourism, the Federated Hospitality Association of Southern Africa and the South African Graduated Development Association.
For more information visit: http://www.ubuntuinstitute.com or www.nwpg.gov.za