Written by More Matshediso
Learners who have aspirations to join the aviation industry will soon be able to start acquiring suitable skills from as early as Grade 10 in Gauteng.
This is made possible by the Gauteng Department of Education as it has launched the Rhodesfield Engineering School of Specialisation with a focus on aviation.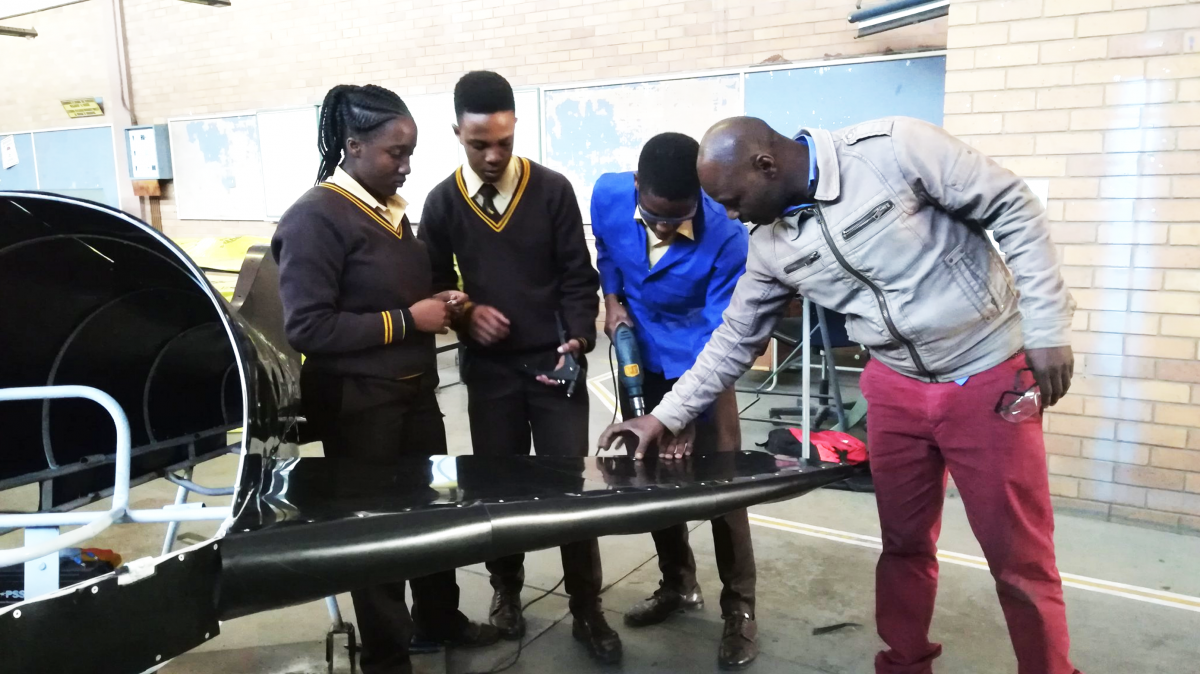 Gauteng Education MEC Panyaza Lesufi said he was pleased to unveil another ground-breaking school of specialisation, which is situated close to the OR Tambo International Airport in Kempton Park.
"The school is one of 29 schools of specialisation, which have been redesigned to address skills shortages to meet the economic demands of Gauteng cities," said the MEC.
The school, which was previously known Rhodesfield Technical High School,
offers compulsory subjects that include pure mathematics, pure physical science, Engineering and Graphics and Design. It will soon include aviation to its list.
Some of the subjects that the learners at the school enjoy include Mechanical Engineering and Electrical Engineering.
The Acting Principal of the school, Ansie Ras, said she was excited about the launch as the school will make a huge contribution to South Africa's aviation industry.
"We will be able to supply the aviation industry with learners who are skilled in  aviation and who are in a better position to choose careers in aviation," she said.
 "We have partnered with a couple of airlines so that we will be able to take our learners to their technical sites for them to get the experience of the technical aspects of aviation," she explained.
At the moment the school teaches about 938 learners from Grade 8 to 12, but it has the capacity to teach about 1 300 learners per year.
Ras said admissions into the school for the Grade 8 class is controlled by the Provincial Department of Education through the online application process. Applicants have to be good in mathematics and natural science.