From financial administrator to egg producer, a 29-year-old woman has made a sizzling good start as an emerging farmer. 
Malesiba Mabitsela has made a cracking good start as an egg entrepreneur after leaving the corporate world to become her own boss.
In following her dream, she left behind a guaranteed pay cheque from the financial institution where she worked, to move back home to Seabe in Mpumalanga.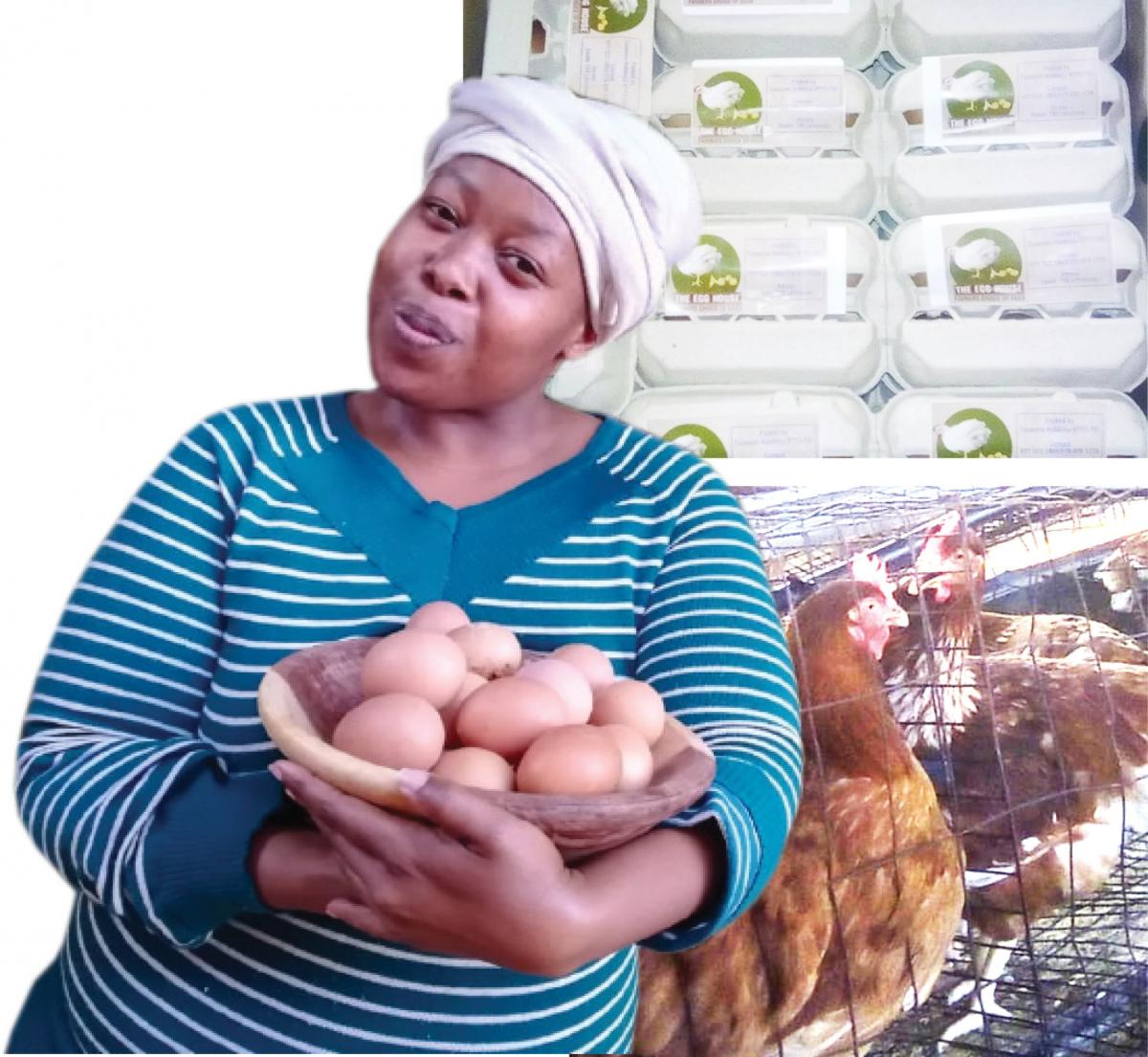 Initially, she planned to raise chickens but a market demand for eggs saw her shifting gears.
The Egg House officially took off in 2017, with the start-up capital coming from Mabitsela's R50 000 savings.
"Luckily, I found someone who was willing to partner with me. I had the financial muscle and he had land where we could start the project. The egg business is very lucrative; we are doing so well that we are thinking of expanding our business model."
The Egg House currently has 200 chickens that lay about 188 eggs per day.
She said the routine for her business includes feeding the chickens at about 8:00, followed by collecting the eggs during mid-morning and again later in the afternoon.
"We also do routine checks on the chickens to ensure that they are getting enough water and that they are not sick."
Mabitsela supplies her eggs to local shops and also has suppliers who travel from Pretoria to collect eggs to sell.
She added that she would like to expand her business but to do so she will have to recieve additional funding.
"My business is not just about providing for myself and my family. If I received the necessary funding to grow, I would love to sow the seed of farming in my village so that more youngsters will enter the sector."
She added that she dreams of providing young people with bursaries so that they too can tap into the food growing business.
"Agriculture is fun and exciting; there is so much that one can learn from nature. It calms you and feeds you."