Valentine Saasa (27), a PhD candidate at the Council for Scientific and Industrial Research (CSIR), not only wants to make an impact on society but wants to help others do so too.
Born and raised in rural Botlokwa in Limpopo, Saasa attended Letheba High School before obtaining a Bachelor of Science degree in 2011 and a Biochemistry Honours degree in 2012, both from the University of Limpopo where she specialised in medicinal plants extraction for diabetes mellitus management.
She obtained her Biochemistry Master's degree (cum laude) in 2016 from the University of Johannesburg, with the CSIR as a sponsor. Her thesis focused on developing a technology to monitor blood glucose without using needles.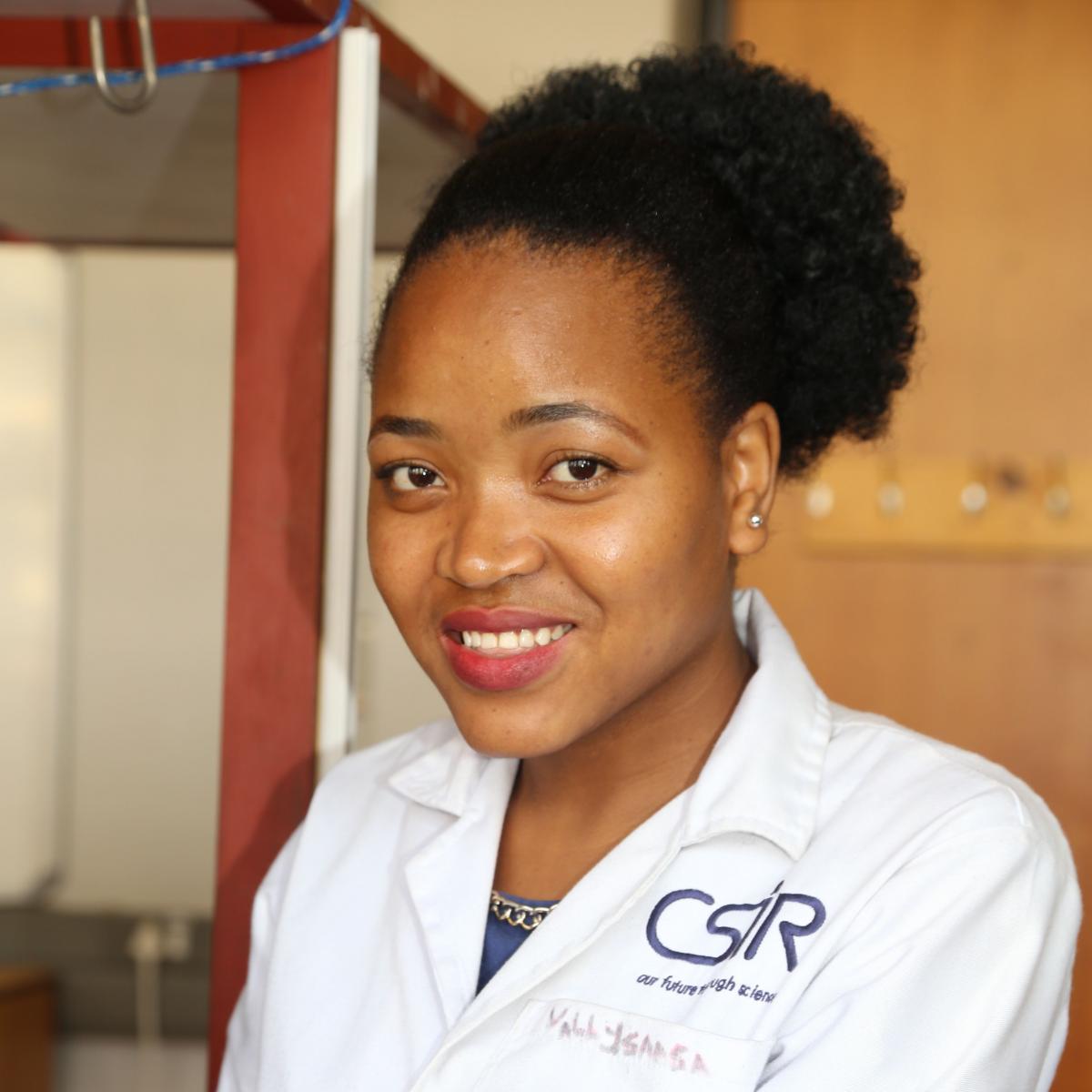 "We were using human breath, instead of blood tests, to measure the amount of acetone a human emits," said Saasa, who explained that diabetes mellitus is a metabolic disease caused by insulin deficiency.
"Insulin is a hormone that converts the food we eat, such as starch, to usable energy. When insulin is not at work, as in the case of diabetes, the body produces ketone bodies such as acetone.
"Acetone is a molecule produced by diabetic patients when they have high blood glucose to compensate the energy-demanding organs and tissues, such as the brain. That's why we used human breath to detect acetone and correlate it with blood glucose," she said.
The project went well. "The results showed an above 70 percent correlation between breath acetone and blood acetone."
 "I am also interested in making sure that patients monitor their disease with a cost-effective and pain-free device, which only requires their breath.
When it comes to her job, Saasa says that every day is an opportunity to learn new things. "I don't consider it a job but a place where I can increase my intellectual capacity and learn from great people," she said.
This Women's Month Saasa urges women to seek opportunities in research. "When an opportunity presents itself, work twice as hard as your male counterparts. The universe recognises and rewards women who work hard in this field, which was previously