Women's Month
During Women's Month a Cape Town woman will be spreading the food garden message to help alleviate the burden of poverty.
Tenjiwe Kaba from Cape Town is a hero. For the past 30 years, Mama Kaba has been changing the face of townships around Cape Town, turning dusty pieces of land into flourishing vegetable gardens which feed hundreds of people.
Kaba (69) grew up on a farm near Kokstad in the Eastern Cape where her parents worked as farm workers.
"From as young as 14 years old, I went into town every day to sell the farm's vegetables on the street," said Kaba.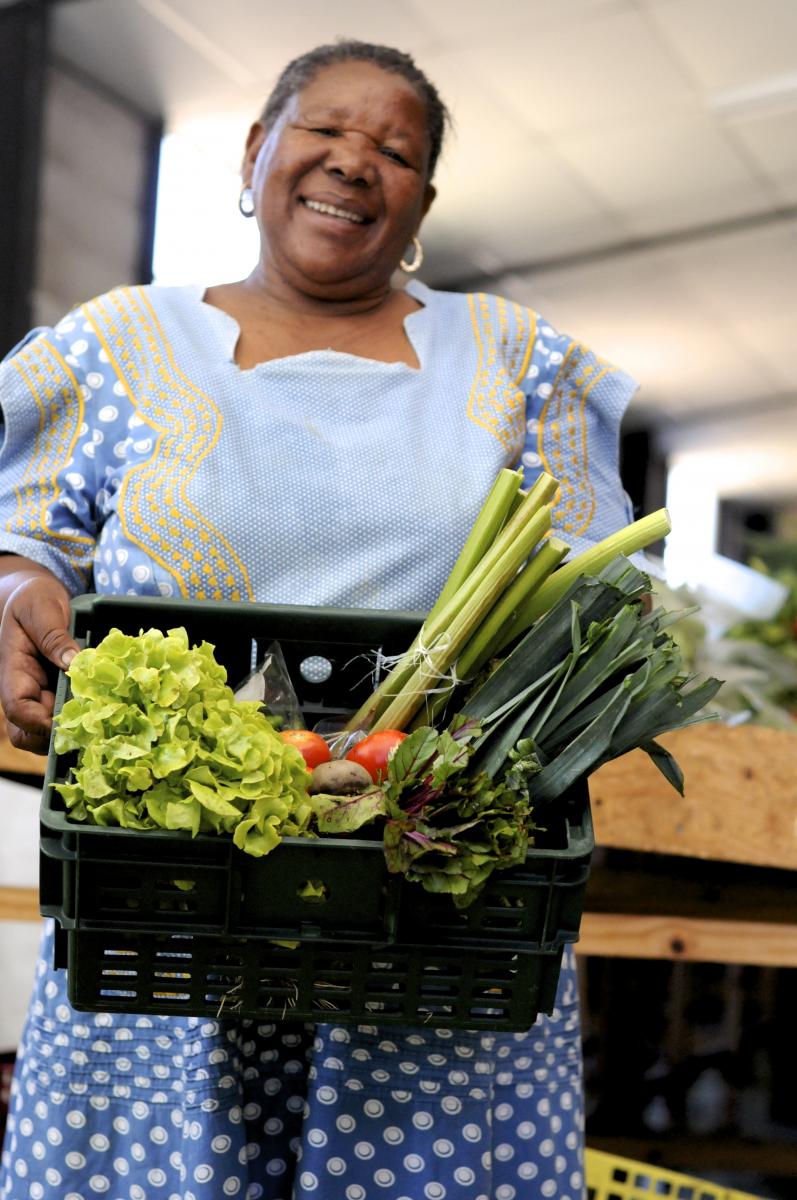 Although she received little reward for her hard work, the experience established Kaba's knowledge and passion for vegetables.
When she moved to the township of Khayalitsha in Cape Town in the late 1980s, she realised that she could use her knowledge to improve the terrible living conditions that many were faced with.
"There were many empty pieces of land which were not being used – this precious land was just being wasted. I knew that I could make something out of it."
With assistance from community organisations and government, Kaba and several other women began growing vegetables on a tiny plot in the township. Over the years, the community garden steadily grew, with fresh vegetables being sold at markets around the township.
"I also wanted to spread this throughout the area, and soon other community members were becoming growers of their own gardens. Today there are more than 30 gardens here, providing the growers with an income and also feeding our communities," Kaba explained.
Kaba's original community garden, which became known as Moya we Khaya, which means spirit of home in IsiXhosa, is today a thriving one-hectare garden.
Mama Kaba has also managed to train more than 30 disadvantaged community members to become growers, and her current team comprises eight people.
The grandmother of three has won numerous awards and has been invited to give talks around the world.
But Mama Kaba said that the awards are not what is important.
"What is really important is the message that we can all do something to improve ourselves and others."