Sambo's energy is giving her family business positive results.
At just 25, Sinethemba Sambo has managed to turn her parent's farm into a booming business.
Siyavuya Co-operative Limited has livestock, crops and aquaculture and it operates on 20 hectares of land in Steenbok in Mpumalanga.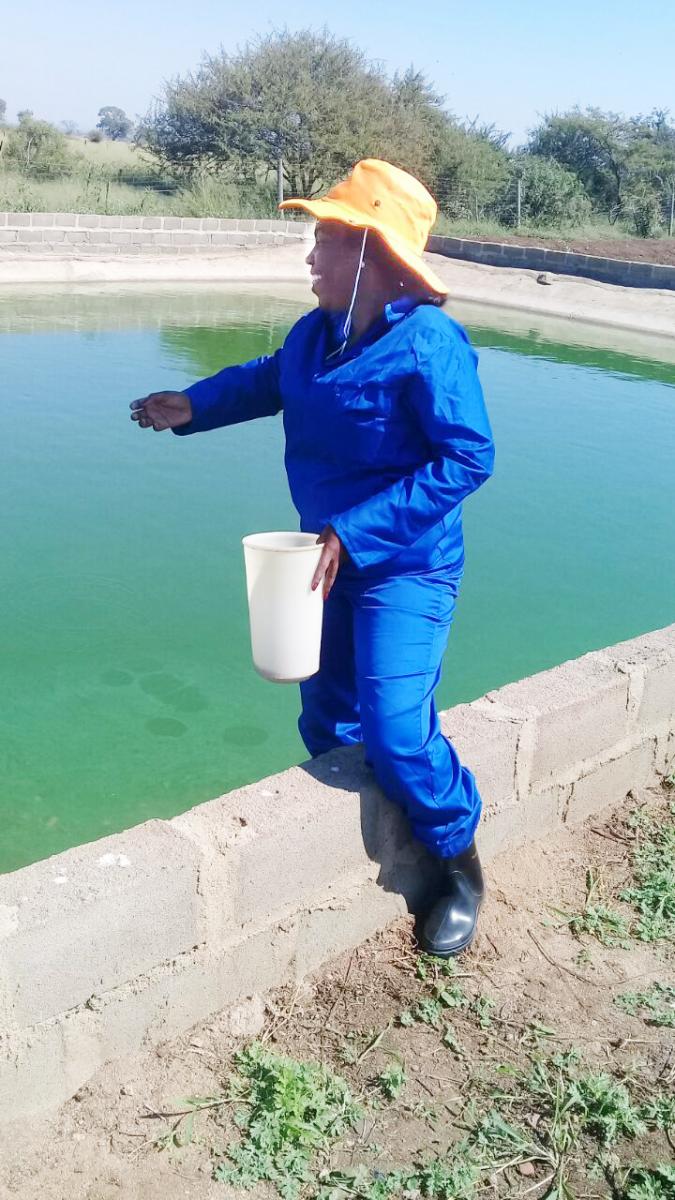 "My parents have decades of experience in farming, they needed a young mind to take their family business to greater heights," said Sambo.
In 2012 he was also appointed the Managing Director of Siyavuya Co-operative Limited 2012 after completing  matric.
 "My parents started the farm casually in 1989 and it has been the source of income for their household for as long as I can remember. When I joined the family business I wanted to make sure that it was more profitable."
She said she was motivated to be part of the family business when she realised that youth unemployment was a serious challenge in the country.
Sambo is also studying towards a Diploma in Business Administration and believes her new skills will help the business to improve over the years.
 The business has assets that include 102 cattle, 354 sheep and goats, 34 pigs, 13 poultry houses, 54 beehives, 563 mango trees and five dams for fishing.
Venturing into aquaculture
After venturing into aquaculture in 2012, Siyavuya Co-operative Limited recently won the Fisheries Recognition Award in the small scale category during the Youth in Agriculture, Forestry and Fisheries (YAFF) Awards.
Sambo said winning the award only motivated the company to do better and increase their footprint in the fisheries market.
"The four of our five dams are very large and have the capacity to accommodate about two million fishes each. We produce catfish, tilapias and kappa."
"We have recently signed a deal with one of the local butchers that sells meat to many communities in Mpumalanga, and we also sell our fish to the locals. Our business is doing well," she said.
Sambo said the cooperative has so far created employment for 15 permanent workers who rotate in all enterprises on the farm.