A love for creativity has led Fuma to establishing a thriving business.
Yolisa Fuma has walked a remarkable road from living in poverty in the Eastern Cape, to discovering a passion for arts and crafts and now running her own workshops to share her skills with unemployed women.
Fuma was born in a township outside Queenstown in the Eastern Cape, sharing a small house with 15 family members.
"My family did not have enough money to send me to school. Without an education, I had to find my own way to make an income," said Fuma.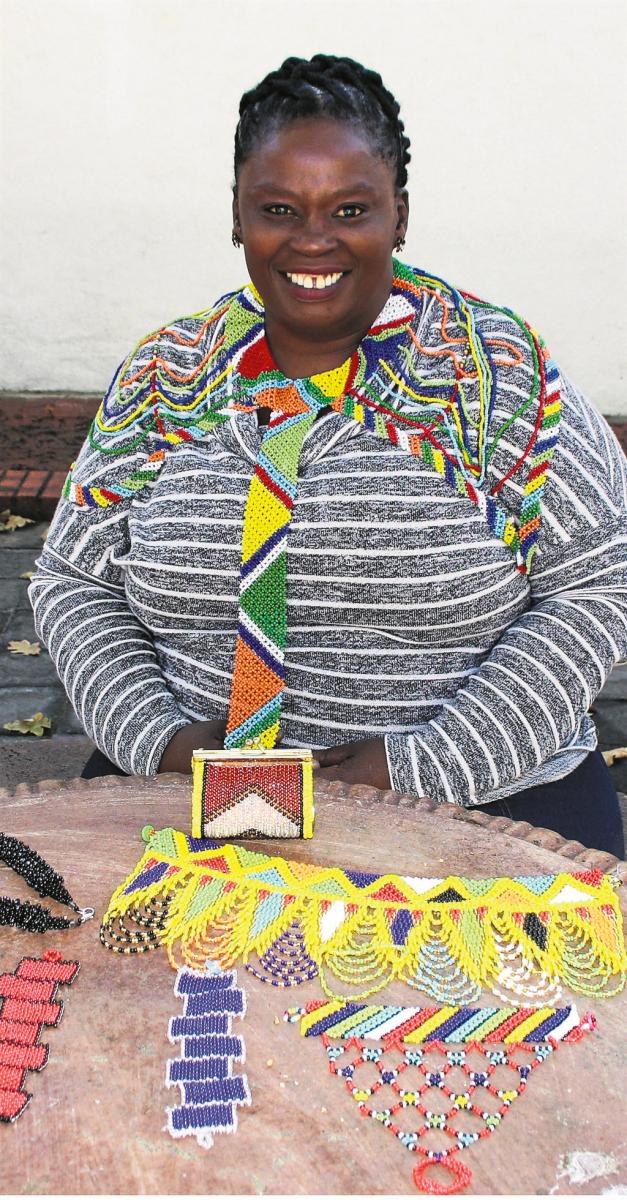 She spent many hours learning to crochet and moved to Cape Town to live with her sister. Fuma then taught herself to do beadwork, and moved to Mbekweni in Paarl in search of  greener pastures. 
"There were many people who were asking for beadwork. So I looked at a few bead products and took them apart step-by-step to find out how they were made. I then taught myself to make my own products and began selling them from the Ikwezi Centre in Paarl," she said.
Fuma was one of the 20 emerging crafts producers to be selected by the Drakenstein Local Municipality and the Drakenstein Local Tourism Association (DLTA), to attend a four-day training programme hosted by the Craft and Design Institute (CDI).
The programme taught participants to produce samples of market-relevant products that would help the crafters to develop their own businesses.
"The workshop taught us how to develop our own business plans. I am very thankful for the opportunity, as I will be able to grow my business," Fuma explained.
Her beaded and crocheted products have now been bought by customers Germany and Sweden.
"It has been difficult at times, but with the support of the CDI and the municipality, I have been able to start making some money and supporting my four children. Many of my dreams are being realised," said Fuma.
She decided that she wanted to pass her knowledge and skills on to unemployed women in the area, so that they could also start generating the income they needed to support their families.
 "I am currently running workshops in my house to train three other women who don't have jobs. I am hoping that I will soon be able to employ them
in my business," Fuma said.