A referral system is in place to ensure South Africa's public healthcare system functions optimally.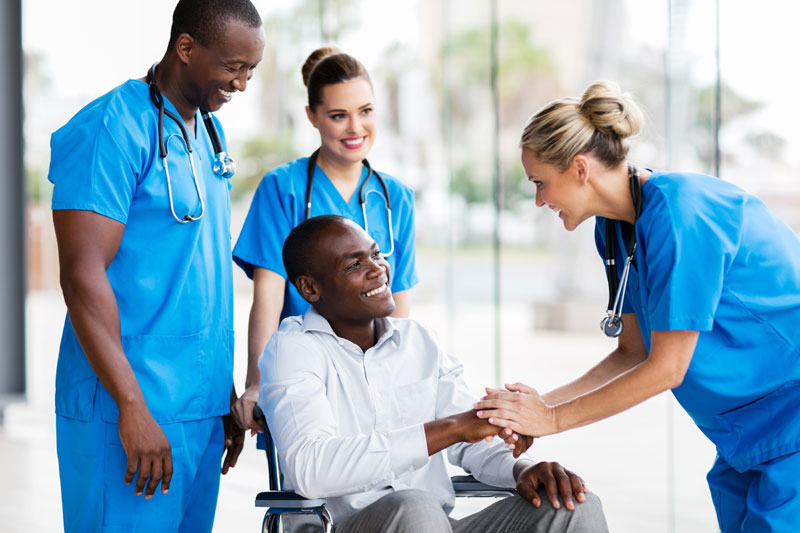 Your local clinic must be your first port of call when accessing public healthcare services.
Free State Health MEC Montsheng Tsiu is of the opinion that too often people go directly to a hospital when in fact they could have been assisted at their local clinic.
She said the first stop for an ill person should be at a primary healthcare facility like a clinic. This will be followed by a referral to a secondary healthcare facility (district hospital) if necessary. In extreme cases, a referral to a regional or tertiary hospital will be given.
MEC Tsiu said clinics are built within local communities so that people can easily access healthcare services. Nurses are trained professionals who are able to assist patients with many illnesses.
"If the nurses have screened you and see that you a need a higher level of care, they will make a referral for you to go to a hospital," she explained.
"But people still believe that being checked by a doctor is always necessary. They need to know that nurses are trained and able to examine a patient holistically and come up with a treatment plan that suits the level of care needed."
MEC Tsiu said sometimes people do not first seek help at a clinic but head straight to a tertiary hospital simply because it is located within a local community. She cites Pelonomi Hospital as an example.
"Because everyone has a right to healthcare, we do not turn people away, even when they have not followed the right procedures. This contributes to many of the challenges facing the health sector," she said.