Stereotypes and limitations have no place in the Air Force especially with a woman in command.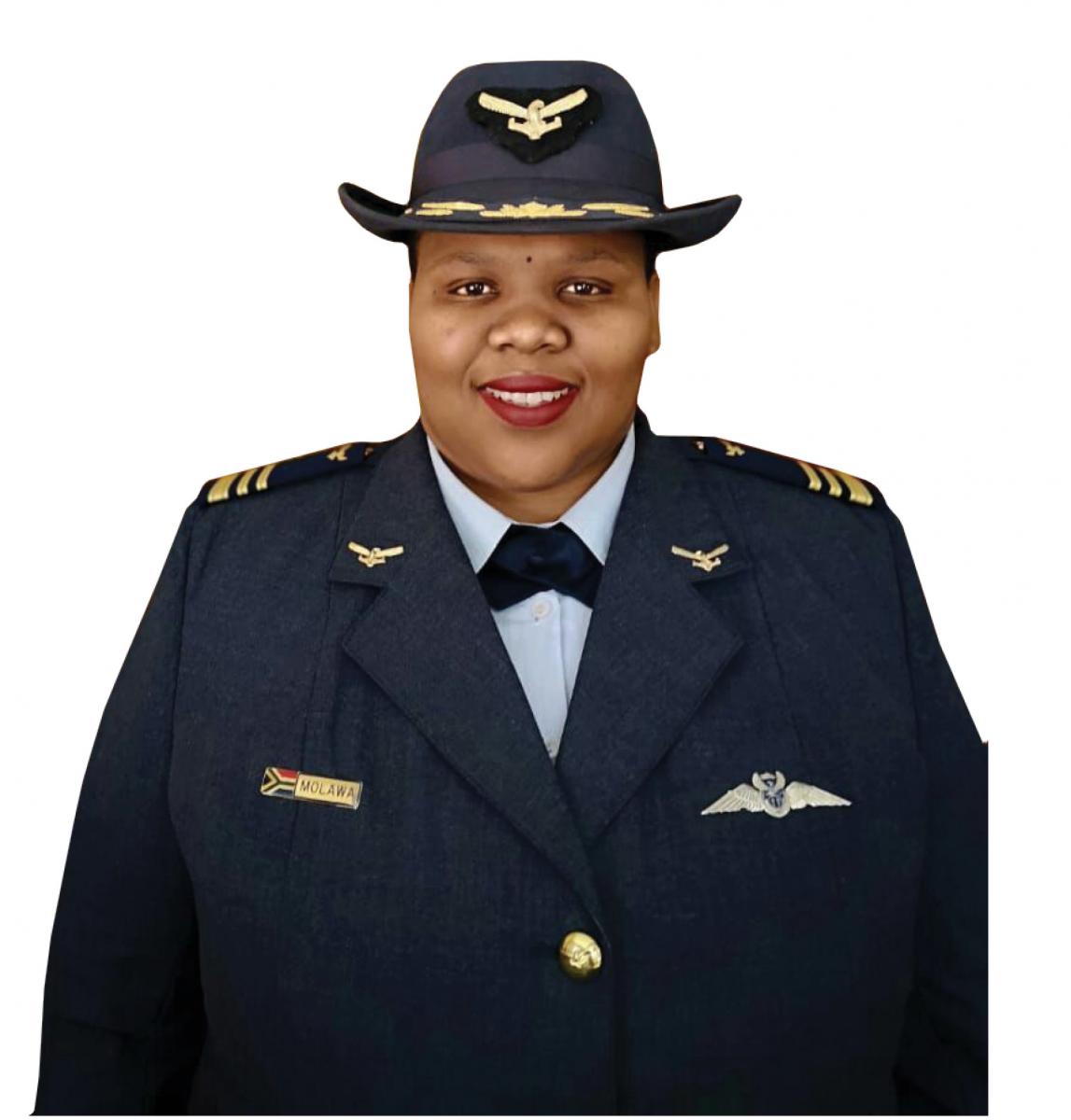 At 32 years of age, Lieutenant-Colonel Phetogo Molawa has already broken through gender and age barriers in a career realm perceived to be masculine.
Lt Col Molawa is the first black person to command a South African  Air Force (SAAF) installation. She considers this one of her career highlights, with the first highlight qualifying as the first female helicopter pilot in the SAAF at the tender age of 21. Today she manages over 100 people at the Port Elizabeth Air Force Base, situated a stone's throw away from the airport with which it shares a runway.
Lt Col Molawa has a quiet strength about her. She describes herself as someone who does not rest in comfort zones and thrives on challenges.
"My promotion to commander of this air force base came at a perfect time because I was starting to feel that I'd learned all that I could as a helicopter pilot. I was ready for the next challenge," she said.
Her role requires a wide range of skills, from managing logistics to engaging stakeholders such as the National Sea Rescue Institute (NSRI) and dealing with VIP and VVIP transfers.
"My role requires interaction with stakeholders, what our service-level agreements entail and what we offer. I have to know how our stakeholders operate in order to know what we can offer them. It's a very steep learning curve for me," she said.
Some of her interactions are with the navy and the army, she explained. "Most of the operations are SAAF operations, in terms of what we are mandated to do. We work with the NSRI for emergency situations and we liaise with the army and the navy."
Barrier-breaking achievements
Although Lt Col Molawa's career has been characterised by a series of barrier-breaking achievements, she said rising up the ladder is within anyone's reach, regardless of gender or race.
"Apparently I am the first black female to command an air force base. In the air force, from the beginning, we are not treated differently. We all do the same army training, the same pilot training, we don't get special treatment," pointed out Lt Col Molawa.
She highlighted the simple truth that gender stereotypes and limitations have no place in the air force or the army.
Lt Col Molawa acknowledged that there were challenges in commanding people who come from different backgrounds.
"I've only ever worked with men for the most part and so I've learned to handle the challenges that come with working with men. But throughout my career in the air force, I've been prepared for that," she said.