Written by Amukelani Chauke
Sport, Arts and Culture
As the country commemorates the 100th anniversary of Nelson Mandela's birth, a new museum will open its doors to members of the public.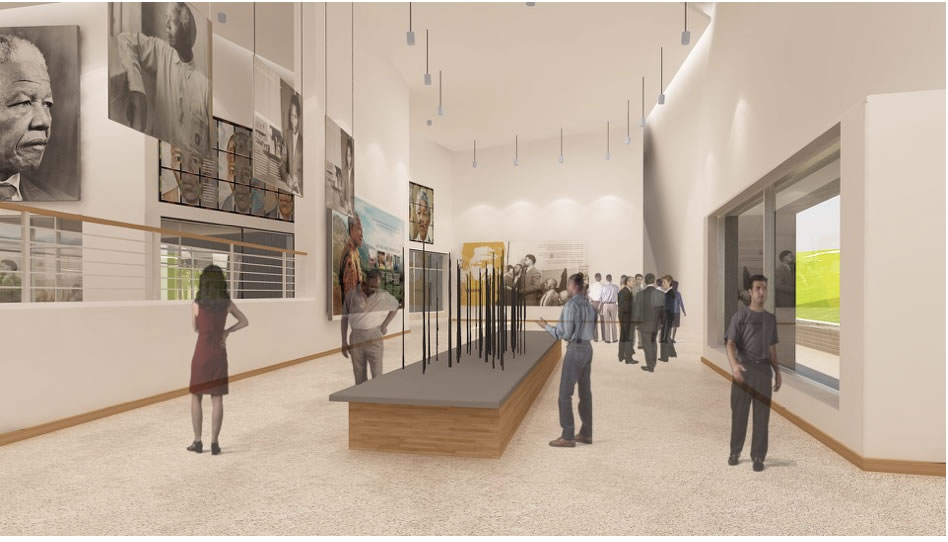 The early life of former President Nelson Mandela, his career as an attorney and his rise into politics through his involvement in the defiance campaign against unjust laws is a well-documented story that forms part of South Africa's liberation struggle.
To add to this, monuments have been erected in his honour – from the Nelson Mandela Museum in Qunu, a stone's throw away from where he received primary schooling, to his jail cell at Robben Island near Cape Town, where he, was jailed by the apartheid government for decades.
However, the site of his arrest at a roadblock near Howick in KwaZulu-Natal on 5 August 1962 – which set in motion events that led to the famous "Rivonia Trial" in October 1963 – has for years only been marked with a barely visible memorial plaque for years.
On 5 August 2012, a landmark sculpture was erected near the capture site along R103 in a project spearheaded by the Apartheid Museum's director Christopher Till, in conjunction with the KwaZulu-Natal Department of Cooperative Governance and Traditional Affairs (CoGTA), to mark the 50th anniversary of Mandela's arrest.
As the country commemorates the 100th anniversary since the birth of Nelson Mandela, a new museum will open its doors to the members of the public in September near the Nelson Mandela Capture Site to them a "360-degree view" of Madiba's long walk – from his capture right through to the 1994 democratic elections.
Till, also started the Apartheid Museum in Johannesburg and said after convinced the local municipality and CoGTA to buy the farm adjacent the capture site. He then went back to convince the partners to build an accompanying museum and a visitor's centre, which is a R65 million project.
"We managed to get money to build that new museum which is currently 98 percent finished. We have also created an exhibition to go into that space. It will be an interactive audio-visual kind of exhibition," he said.
Going forward, Till said the museum has partners in the wings and that he was also looking for new partnerships to implement the third phase of the project.
"We also want to construct an amphitheatre and put in place a skills development training centre and a craft market where we will begin to engage the local community to bring activity and employment and transformation to that site," he added.