Written by Nthambeleni Gabara
Sport & recreation
The name Bafana Bafana has become part and parcel of South African football and most fans cannot imagine them being called by any other name.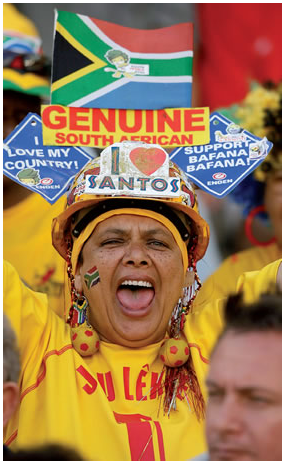 The battle to own the full rights of the name Bafana Bafana between the South African Football Association (Safa) and Stanton Woodrush is finally over. Safa's fourth Vice President, Dr Danny Jordaan, announced last month that the South African national team would continue to be known as Bafana Bafana.
Settlement
"We are pleased to announce that we've reached a settlement with Stanton Woodrush two days ago on the Bafana Bafana name issue. As a result of our agreement, the name Bafana will now be exclusively owned by Safa," he said.
He said they had reached an agreement with Woodrush to transfer the trademark rights in Bafana Bafana to the association. However, the agreement did not come cheap – but with a price tag of a whopping R5 million payable over a period of twelve months.
Legal route
Woodrush registered the name Bafana Bafana in 1993, a year after the South African national men's team was re-admitted to participate in global sporting events and during that period, the team was known as Bafana Bafana.
As a result, the then leadership of Safa, led by the late Solomon "Stix" Morewa decided to take the legal route to fight the right to own the name Bafana, but they lost. In 2005, the Safa leadership entered a partnership agreement with Woodrush under the joint venture company, SLAM, to commercialise the Bafana Bafana rights.
Our boys remain our boys
According to Jordaan, when the leadership of Safa was elected in 2009, they took a decision to find a new name for the national team or to reach a settlement with Woodrush. Now that the Bafana Bafana name belongs to the association, Woodrush will have no interest in the name or any trademark rights associated with the name. And so our boys will remain our boys.