International relations
African leaders, including President Jacob Zuma have promised to ensure that young people become part of decision-making processes.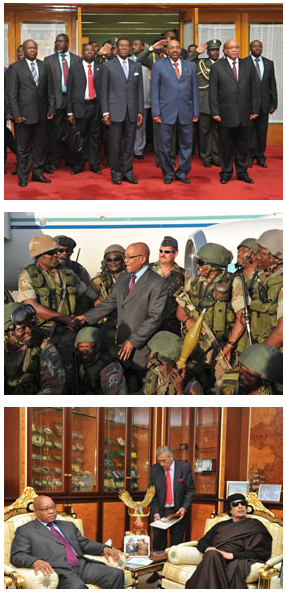 African leaders who form part of the African Union (AU), made a commitment during a summit in Malabo, Equatorial Guinea, recently to put into practice policies that create safe, decent and competitive job opportunities for young people. This decision was influenced by the 20 million young Africans seeking employment in a labour market that was not ready to receive such a high number.
Youth empowerment schemes
At the meeting President Zuma acknowledged that African governments need to direct more resources toward youth empowerment schemes.
He said the youth represented the future of the continent and therefore have a role to play.
"Given the challenges of illiteracy, unemployment, lack of skills, under-empowerment, irrelevant education, lack of access to capital, poverty, diseases, including HIV and AIDS and forced migration, it is important to mobilise the youth in our respective countries to focus on the task of development and nation building," said President Zuma.
Peace in Libya
At the summit, President Zuma, who is also part of an AU committee on Libya, took part in several sub-meetings that aimed at reaching a peaceful solution in Libya.
President Zuma and his team have developed a plan that will benefit all the parties in that country while bringing peace.
The five-month long civil war in Libya, a north African nation with the continent's biggest oil reserves, has driven up the price of oil and left tens of thousands of people homeless.
South Africa's participation in the AU was in line with government's vision of the African continent that is prosperous, peaceful, democratic, non-racial, non-sexist and united and which contributes to world affairs.