Know your Deputy Minister: Water and Environmental Affairs
The Gauteng Region of the Department of Water Affairs is using a community empowerment programme to address youth unemployment, skills development, water losses and river pollution.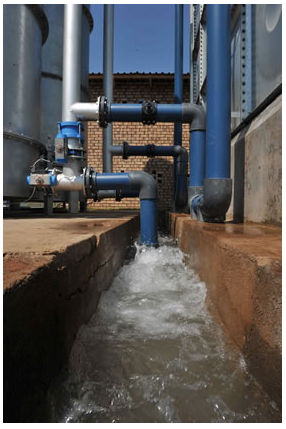 The Community Empowerment Programme forms the core of the Department of Water Affairs' Water Sector Advocacy programme. Four programmes are being put into place in the Gauteng Province involving several municipalities.
The programmes include the War on Leaks, the training of process controllers on water and waste-water treatment works, Sebenza Nathi for Unemployed Graduates, Women in Water and the Adopt a River Project.
War on Leaks
The War on Leaks programme, which started in Gauteng, aims to address water losses in Mogale City (Krugersdorp). Ten young people from Mogale City were trained and employed as Water Demand Management Assistants.
The programme is being extended to other municipalities in the Gauteng area including Westonaria, Kungwini Municipality in Bronkhorstpruit and Lesedi.
During the second phase of the programme, Mogale City will receive R1,1 million in funding, while the City of Johannesburg will receive R20 million in funding.
Schools and households
The programme is carried out at 21 schools and 200 households with the aim of bringing down the total water loss due to water leaks to R5 million in the next five years. It is estimated that almost R100 million is lost because of water leaks in Gauteng alone.
The War on Leaks programme also aims to help reduce the problem of high water bills for consumers. It is hoped that this will also promote a habit of residents paying for services.
Adopt a River
Regarding the Adopt a River programme, the Department of Water Affairs's Gauteng region is undertaking a cleaning campaign, which employs women and youth living near the Kaalsrpruit.
In future, the programme will be extended to cleaning other rivers like the Jukskei and Morelete.