Written by Amukelani Chauke
Basic Education Minister Angie Motshekga says the National School Nutrition Programme (NSNP) – coupled with scholar transport – will remain a government priority as it has improved the lives of learners from poor households.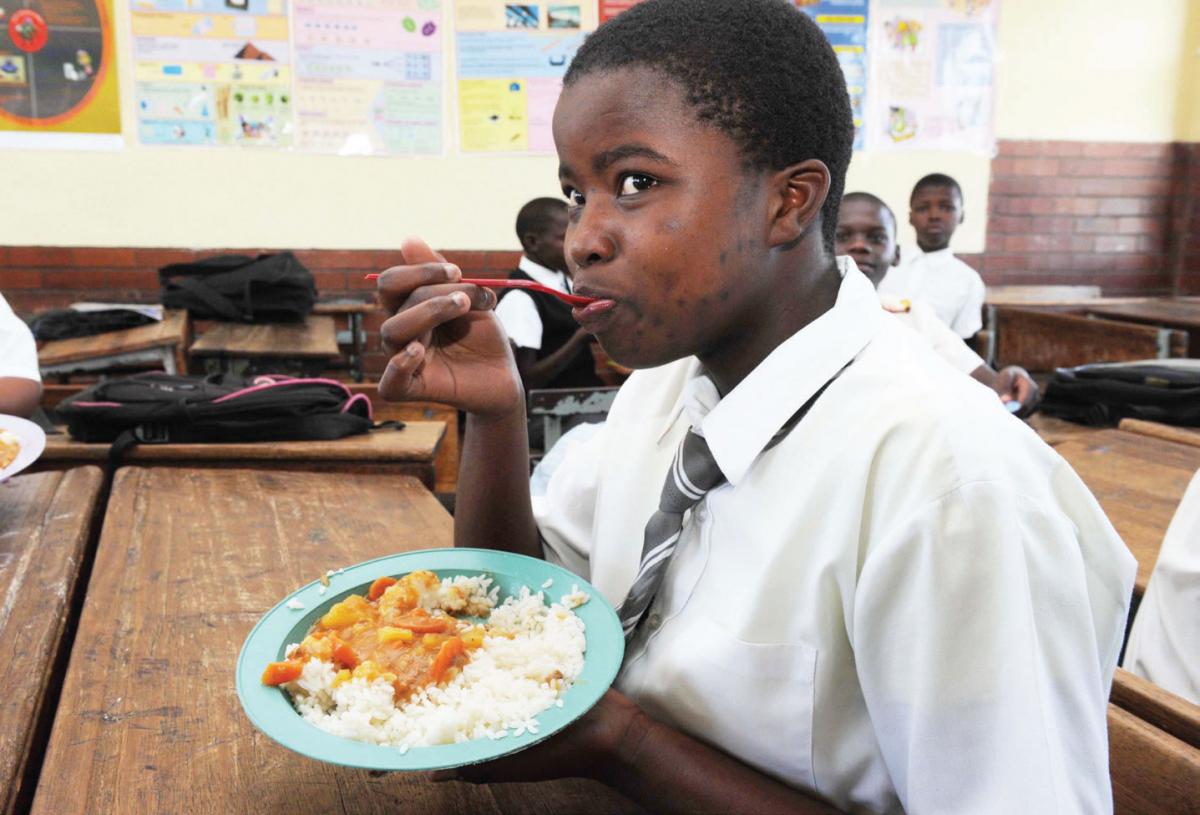 The Minister said this when she recently tabled the department's Budget Vote speech in Parliament in Cape Town.
She said the policy contributes to quality education and improved health among learners.
"This pro-poor programme, coupled with learner transport – which is provided to learners who have to travel 5 km and more from their homes to the nearest schools - [has] been key in ensuring access and the retention of our learners in our basic education system," she said.
Concerns have been raised over the safety of learners who walk long distances from school, especially those who stay behind after school hours to study or participate in extra-mural activities.
The Minister said scholar transport must be reliable and ensure the safety of learners while in transit. "My Department, in collaboration with the Department of Transport, has gazetted for public comment the learner transport policy. "The intention is to have such a policy finalised for implementation in the current financial year," she said.
Meanwhile, the Minister said research has found that bullying, violence, drugs and other social challenges remain problems in South Africa's communities.
She said the Basic Education department has, in partnership with the Department of Health, developed a minimum well-being package for all learners which includes strengthened implementation of the Integrated School Health Programme.
"We have specially focused programmes on sexual and reproductive health with priority areas including HIV, AIDS, sexually transmitted infections (STIs) and TB.
"The learner well-being programme for our learners must continue to provide recreational activities, including school sport, arts and culture programmes to ensure that our learners continue to receive a well-rounded basic education," she said.
New exit level certificate to address unemployment
Minister Motshekga said her department plans to introduce a new school exit level certificate to address skills shortages and unemployment.
"One of the big announcements I will be making this year is the introduction of a new school exit level certificate.
"To address skills shortages and unemployment in the country, the [department] is introducing a second skills and vocational pathway by developing an exit level qualification at NQF (National Qualification Framework) level 1 that will specifically benefit learners who struggle to attain the academic requirements of the National Senior Certificate (NSC)," she said.
The Minister said the programme, which comprises 26 skills and vocational subjects, promises to bring South Africa in line with many growing economies.
Bid to make history compulsory
The Minister said in light of recent events that have rocked the nation, including the recent attacks on foreign nationals and the defacing of statues, the teaching of South African history is in the spotlight.
Young people have joined in on these events, raising concerns that they may not be well-informed about the history of the country.
Minister Motshekga said it has become crucial for South Africans, especially young people, to know where they come from in order to move South Africa forward.
"Media reports indicated that many of those who participated in the looting, violence and vandalism were youths. We need to equip our youth with an accurate account of our history in order for them to make educated decisions regarding their own future.
"As per the NSC Ministerial Task Team recommendations, further research will be conducted on the best approach of making History a compulsory subject for all learners in grade 10 to 12. In pursuit of this, a ministerial task team will be established to investigate the content and modality of how best to implement this, and a roundtable discussion with stakeholders will also be held," she said.
ANA extended to Grade 7 and 8 learners
The Minister said, meanwhile, that she would brief Parliament on the progress made in improving the rollout of the Annual National Assessment (ANA).
She said the ANA has proved to be a useful tool for diagnosing learning challenges when it comes to literacy.
"The focus until 2019 is on using ANAs to drive classroom performance and learner attainment at all levels, not just in Grades 3, 6 and 9. A major shift in this budget period shall be the inclusion of grades 7 and 8 in ANA.
"The total number of learners who will participate in ANA increases from the current 7 million to approximately 9 million," she said.
Achievements to date
Over 107 newly built or refurbished schools countrywide as part of the Accelerated Schools Infrastructure Delivery Initiative (ASIDI) were delivered.
The national pass rate for the National Senior Certificate (Grade 12) has gone up from 75, 8 per cent to 77, 1 per cent after the supplementary 2014 exams.
The Kha Ri Gude Mass Literacy Campaign will get a reduced allocation of R439 584 million in 2015/16. This campaign has affected the lives of over 3, 5 million of our people.
As part of the Extended Public Works Programme (EPWP) Kha Ri Gude has been allocated R65.099 million. This will contribute significantly towards job-creation as it will make it possible to recruit and train Kha Ri Gude volunteers.