Budget votes
Small Business Development Minister Lindiwe Zulu said this year, the department will work hard to ensure that more support is given to the informal sector.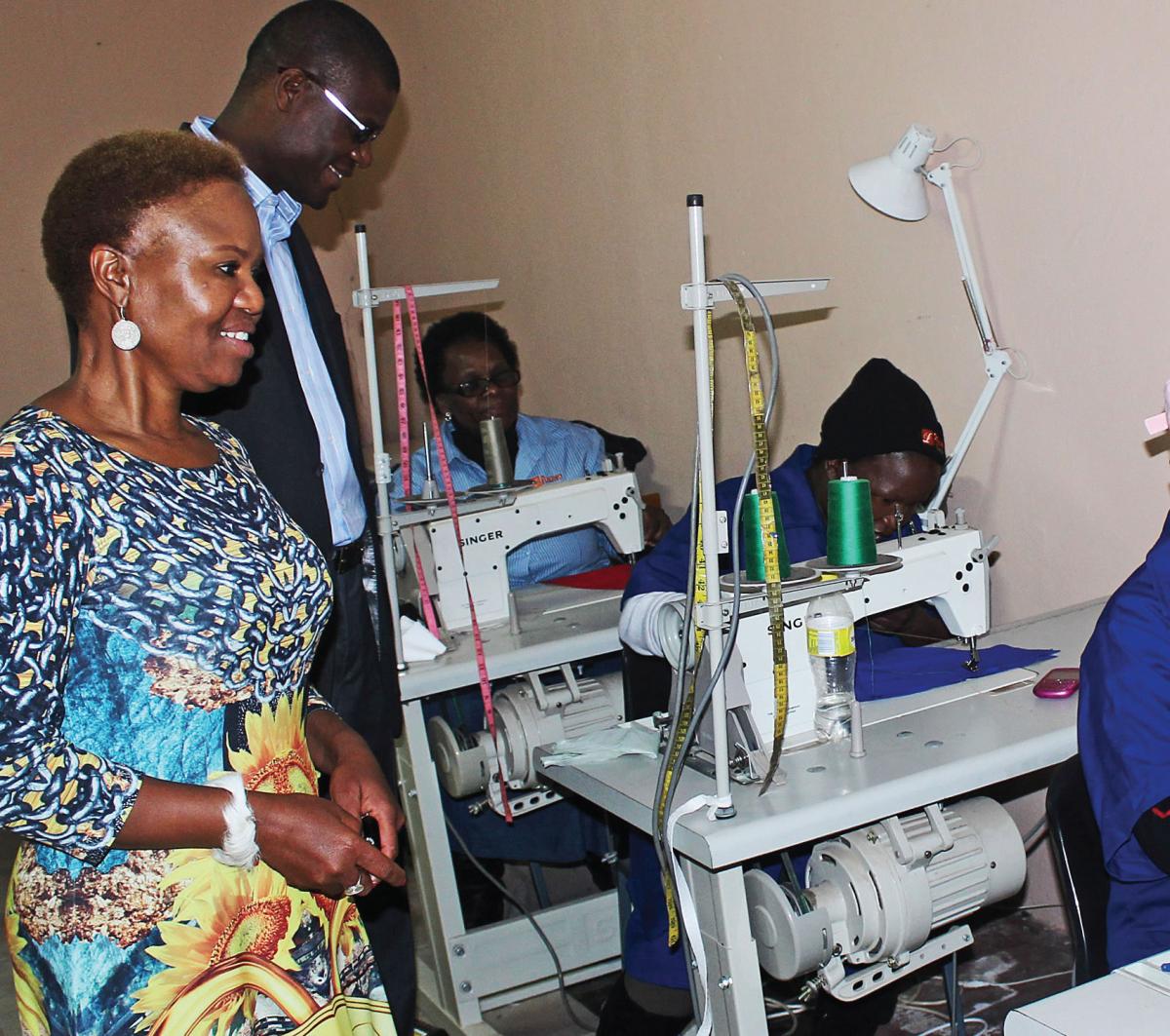 The Minister gave this undertaking when she tabled the department's budget vote in Parliament recently.
With the National Development Plan singling out the small business sector as one of the main job drivers come 2030, Minister Zulu said there was a growing need to ensure that township and rural economies – where many informal traders operate – be given enough support to thrive.
"Government, in particular local government, needs to ensure that they enforce by-laws without disenfranchising informal traders who have not had infrastructure support.
"We shall be working with metros, municipalities, the South African Local Government Association (Salga) and the National House of Traditional Leaders to review by-laws to be responsive to the local conditions in our townships and rural areas.
"The department will expedite the implementation of the National Informal Business Upliftment Strategy (NIBUS), which seeks to create an enabling legal and regulatory environment; provide finance and non-financial support; promote intergovernmental relations to deliver to the sector; encourage the role of private sector and support of informal trader organisations," she said.
The Minister said Statistics South Africa's "Survey of the employers and the self-employed (SESE)", published on 14 August 2014, painted a disturbing picture.
The survey revealed that the informal sector contributed 15,8 per cent to total employment in 2014, a figure that prompted the Minister to say that for a long time the informal sector has not enjoyed full business support commensurate with its contribution to economic growth and employment.
According to the survey, the informal sector provides jobs for one in every four employed persons in Limpopo and one in every five persons in Mpumalanga, Eastern Cape and KwaZulu-Natal.
 Almost nine out of every ten people running informal businesses are African.
The Minister said the statistics were evidence that more needs to be done to bring the informal sector into the economy.
"In partnership with the Wholesale and Retail Sector Training Authority (SETA), we shall upscale the Informal Traders Upliftment Project (ITUP) where currently we are piloting the support of 1 000 informal traders with skills and infrastructure nationally.
 "The first training was conducted in Gamalakhe, Port Shepstone, in April, this year. R50 million has been allocated for the roll-out of the Shared Economic Infrastructure Facility and support for informal businesses generally.
More support for enterprises owned by youth, women, people with disabilities
With President Jacob Zuma having announced in his State of the Nation Address this year that government would set aside 30 per cent of all procurement towards supporting and growing youth-owned enterprises, the Minister said youth-owned cooperatives were being established.
She said that this would be done in partnership with the Department of Energy for young people in rural parts of the Eastern Cape and KwaZulu-Natal who were trained in the installation, maintenance and repair of solar-heated geysers.
"These youth cooperatives are now ready to participate in the growth of the renewable energy and green economy sectors. We intend to gradually massify this programme across the country," she said.
On women-owned enterprises, the Minister said that women's empowerment was high on the department's agenda.
In that regard, she said that the Bavumile Skills Development Programme will continue to make it possible for many women to access formal training to improve the quality of their products.
"Participants are supported to either formalise their businesses or to access markets by participating in the national pavilions or supplying local markets," she said. The department was also developing incentives and programmes that are directed at targeting this sector and that her department would work with relevant organisations.
Entrepreneurship schools on the cards
Minister Zulu also had good news for those who wished to get a formal qualification in entrepreneurship.
As part of government's efforts to inculcate a culture of entrepreneurship, the department would work with the Department of Higher Education and Training to establish Centres for Entrepreneurship (CfE) programmes within the Technical and Vocational Education and Training (TVET) context.
"This programme seeks to increase the number of graduates who regard setting up their own business as a viable alternative to seeking employment.
 "We have already launched some centres in Gauteng, Western Cape and Mpumalanga. We are in the process of expanding the programme to other provinces," she said.