When David Mphuti dropped out of university, his dream of becoming a mechanical engineer ended. He was without a qualification and had no job prospects.
He had to go back home and decided to do what he believed he was destined to do: farming.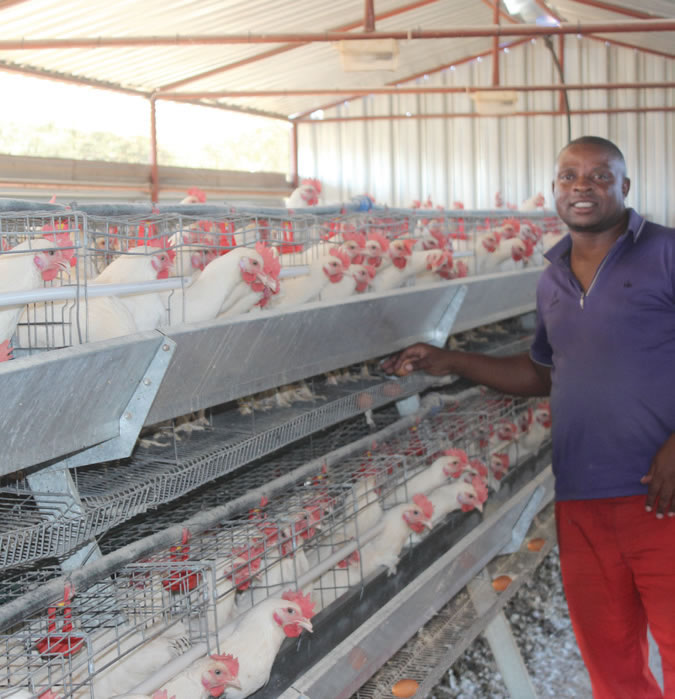 Today, with the help of the National Empowerment Fund (NEF), he runs a successful chicken feed manufacturing farm and supplies many small chicken farmers in and around Free State.
He is also negotiating supplying chicken to Pick n Pay, one of the biggest supermarket chains.
Mphuti's love for farming goes back to when he was growing up in QwaQwa in the Free State. He says farming was the only thing he knew and although things were difficult when he dropped out of varsity, he always knew that it would be his way out of poverty.
"For me, farming was a lifestyle. Even when I was going through that difficult period - at the back of my mind I knew that I would go back to it."
Mphuti and a few farmers around Welkom started the Dihoai Farming Co-operative in 2006, operating a small feed mill and broiler project on their farm. The co-operative has been producing feed for its own broiler projects and selling small quantities to neighbouring chicken farms since it started.
He currently employs 30 people from around Welkom.
It was tough in the beginning, until Mphuti approached the NEF in 2011 for funding and received a R8.5 million loan. The funding was used for construction costs and working capital and to buy machinery.  
Mphuti has a good relationship with the NEF. "So far we have been working together without any problems and I'm grateful for the contribution it has made to this farm."
He says small and emerging black farmers can succeed by working together, especially in the same region.
"The only way to succeed is to club together and assist each other where we can, like we are doing here. We sell chicken feed at a lower price to small and emerging farmers around Welkom."