In 2009 the United Nations General Assembly declared Madiba's birthday on 18 July as Nelson Mandela International Day.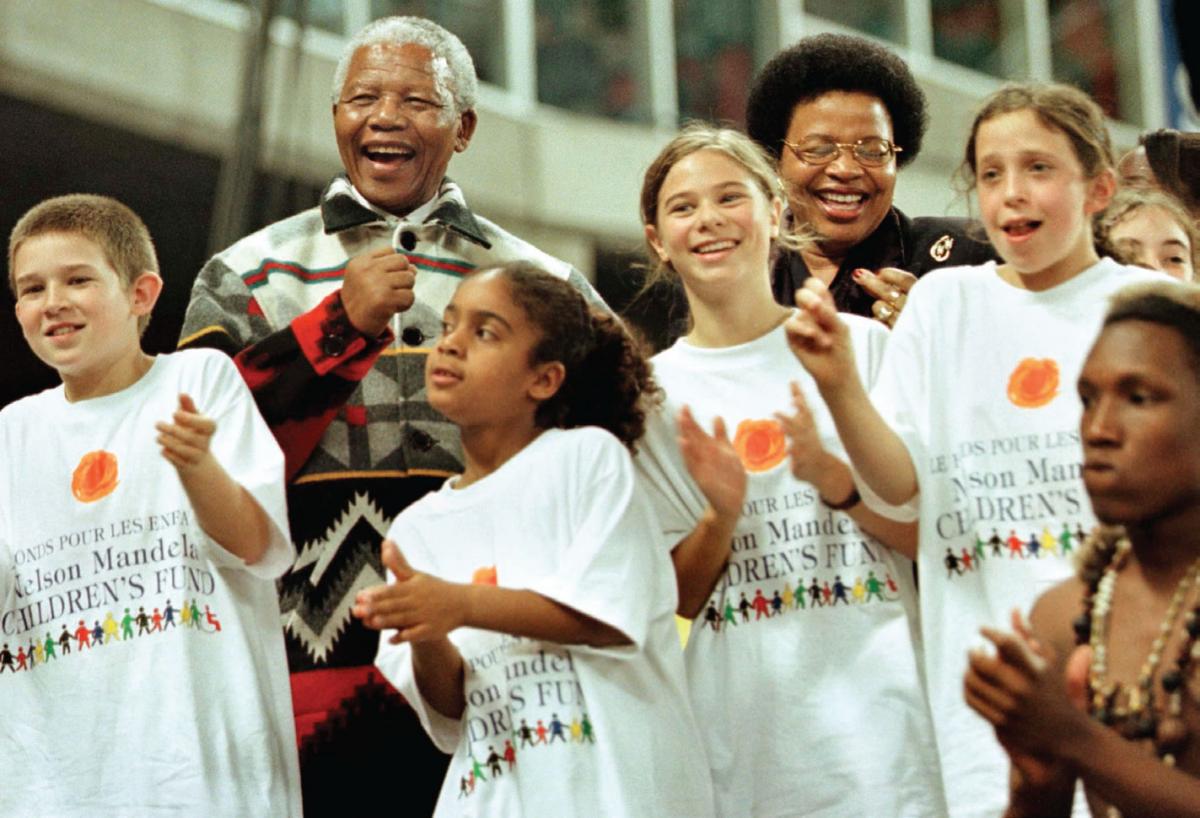 Since then, Mandela Day has become a call to action to change the world for the better through the kind of service and leadership championed by Mr Mandela during his 67 years of service, not just on a single day of the year but through ongoing initiatives.
What does this mean in practice for you and me? By way of example, this month a group of volunteers from the public sector, private companies and individual change makers (including myself) will be engaged in the Kilimanjaro Executive Challenge, a climb to the top of Africa's highest mountain, with the plan to summit on July 18.
We are also tackling this climb as a community project on behalf of the Archbishop Tutu Fellowship Programme run by the African Leadership Institute.
Preparing for this challenge has given me ample time to think about the true meaning of public service.
It's been tough to find the time to train for my personal Kilimanjaro challenge in the midst of all the daily demands of work.
When I first made my commitment to climb Kilimanjaro, I thought my main challenge would be to get fit enough to make it to the top, especially as we had invited so many prominent South Africans to join us, putting added pressure on us all to finish the trek.
But, really, when we consider the real challenges facing our country, then Kilimanjaro is a molehill rather than a mountain. It is a thought that has kept me going through the slog, and at the end of the day, whether I make it to the top or not is less important than the real task ahead.
The Nelson Mandela Foundation has identified four pillars for Nelson Mandela International Day.
Education and literacy – because we need to give the youth "a fighting chance".
Food security – because many children go to school simply for the meal they receive there and many families continue to go to bed without food.
Shelter – an essential intervention in our society.
Volunteerism – because sometimes it is more about giving time, than money.
We believe that all people should have access to sufficient, safe and nutritious food and that activities such as the provision of food parcels, food gardens or feeding schemes can help eliminate world hunger.
We also know that education and literacy, which were so close to Madiba's heart, are also key to transforming our world.
We know that there is no greater indignity than inadequate shelter, and so if we are able to encourage people to come together to build homes, communities and futures, we are working towards tangible change.
Madiba's example as a servant is one that everyone can aspire to by committing to daily actions. Not every action for Nelson Mandela Day need be something grand or heroic. We encourage everyone to get involved through whatever action lies closest to their heart.
If you visit the Mandela Day website at http://www.mandeladay.com you will see ideas that have been flowing in. Here you will find an array of activities that people have committed to in order to drive positive change in their communities, from painting murals to brightening up the walls of NGOs to food gardens. Mandela Day should not only be about charity, but also about sustainable development.
"When a man has done what he considers to be his duty to his people and his country, he can rest in peace. I believe I have made that eff ort and that is, therefore, why I will sleep for the eternity." – Nelson Mandela.
In my case, the aim of the Kilimanjaro Executive Challenge, led by South African adventurer Sibusiso Vilane, is to raise enough money to keep 270 000 girls from rural and impoverished backgrounds in school. How? The money will go towards buying sanitary towels, a seemingly simple act with potentially transformative power, because it makes it possible for girls to attend school throughout the school year.
Thus, the Kilimanjaro climb celebrates Madiba's legacy through the support of the education of South African girl children, and whether we make it to the top or not, we will only be judged through this one lens.
In his lifetime, Mr Mandela lived by three principles: Free yourself, free others and serve every day. When he was released from prison on 11 February 1990 (now 25 years ago) he said he was placing the "remaining years of my life in your hands".
In the face of such a towering example of service, who are we to stand back and watch life pass us by without taking action? We challenge you all to find your Kilimanjaro, big or small, and to commit to climbing it.
*Sello Hatang is the CEO of the Nelson Mandela Foundation.