Written by Amukelani Chauke
Budget votes
Corporative Governance and Traditional Affairs Minister Pravin Gordhan has called on citizens to pay for basic services that they receive from municipalities.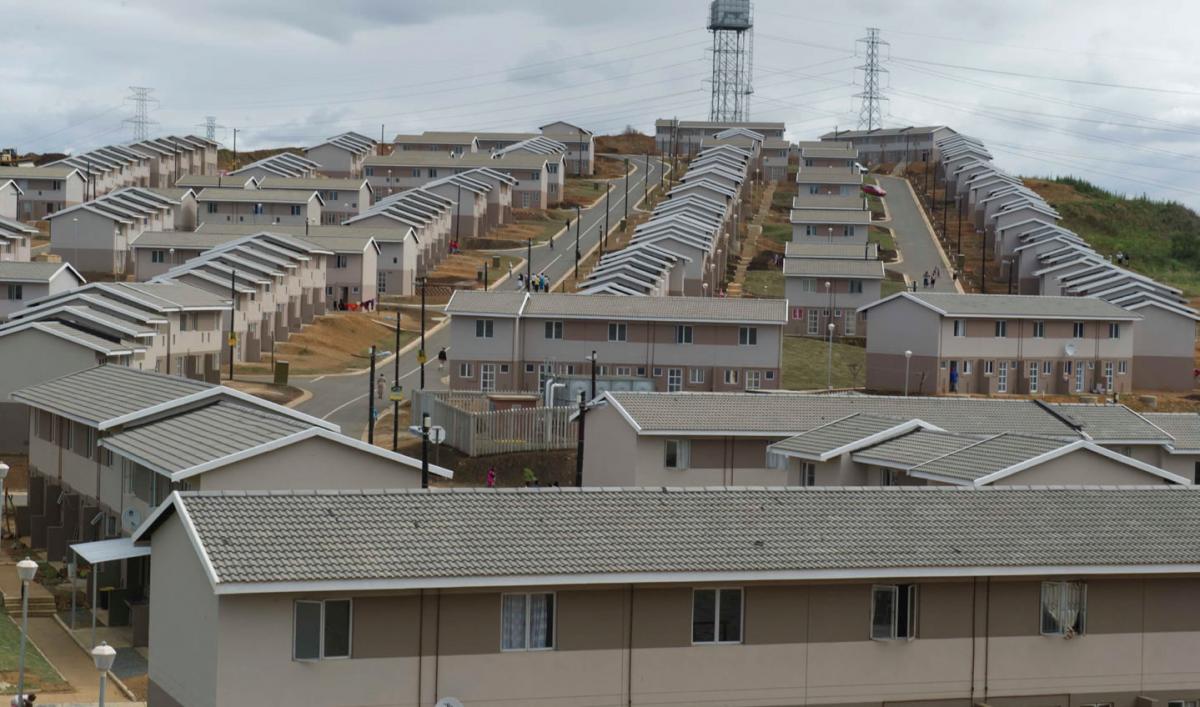 The Minister said that for municipalities to remain sustainable, all residents must pay their equitable share for receiving electricity or other services like water.
The Minister said this following a threat by National Treasury to withhold the equitable share allocations to municipalities that owe Eskom and the National Water Board millions of rands.
"We need to widen the payment culture in South Africa. We cannot have a situation where part of our communities are saying they are going to receive a public service; they are going to consume public goods but they are not going to pay for either or all of it.
"We believe all South Africans must pay their fair share in relation to the service that they consume," he said.
The Minister's statement cames after the news that some residents, for example residents of Soweto, had reportedly refused to pay for the electricity that they receive.
As a result of residents defaulting on their payments or not paying for their services completely, municipalities in turn owe Eskom billions of rands.
Some 59 municipalities have been identified by National Treasury as those that might have their equitable share withheld.
Parliament's Select Committee on Appropriations has expressed concern over the threat from National Treasury.
Minister Gordhan said all parties such as his department, municipalities and Eskom would sit around one table to discuss solutions and map out a way forward.
"The equitable share  is currently being released.
"If we don't get cooperation from citizens and the municipalities themselves, we won't find ourselves in a sustainable situation.
"The important fact though is that municipalities should not be scapegoats. Not all of Eskom's problems are from municipalities…"
The Minister said, meanwhile, that it was disturbing that it was common practice among some municipal officials to not pay for services. 
"We equally recognise that there has been some manipulation of indigent lists, meaning where indigent individuals are entitled to services in terms of government services, we find civil servants, business people, and politicians entering their names on the indigent lists which means that they then become exempt from what they should be paying for.
"That kind of irresponsibility surely must be unacceptable," he said. 
Department to strengthen monitoring of service delivery
Six months ago, President Jacob Zuma launched 'Back to Basics', a strategy that would have the Corporative Governance Department focus on a number of issues, including listening to residents to get feedback on service delivery, refuse collection and pothole repairs as well as governance and financial management.
The Minister said as part of the strategy, every second month municipalities now reported to the department whether they were meeting their key performance indicators as per their delivery targets.
He said the content of the reports was verified through physical inspections at municipalities to confirm that potholes, for example, were indeed repaired.
The use of technology, where residents were asked to use their mobile phones or other devices, to report service delivery or non-delivery was also being implemented, the Minister said. 
He pointed out that municipalities that were in a bad position as far as service delivery was concerned had started moving towards the category of those that were improving or better off ever since the strategy had been implemented.
Community Work Programme providing work opportunities
The Minister said it was important to ensure that the lion's share of the Community Work Programme (CWP) went towards providing work opportunities to a larger number of participants.
He said transversal tenders for the procurement of items that are required across CWP sites are to be instituted.
With transversal procurement arrangements, the wage component will stretch further to ensure that more participants, their families and communities, are cushioned against the adverse effects of poverty and unemployment.
"The Community Work Programme continues to alleviate the effects of poverty and unemployment and to restore dignity among our poorest citizens through community-based work opportunities that provide income support.
"Likewise, the equitable representation of youth, women and people with disabilities in the programme will continue to receive priority attention," he said.
Achievements
Following the implementation of "Back to Basics" last year, efforts to improve the response rate of municipalities have yielded results. An average of almost 58 per cent of municipalities (161 out of 278) now report regularly.
The District Business Development Forum, introduced in 2013/ 14, is already reaping economic rewards, and thousands of jobs have been created in different regions in collaboration with the private sector, and most of those employed were young people.