Three-and-a-half years ago, Stephen Phalatse and his business partner took a risk when they both left their jobs to start their own business - Hamisa Mining and Engineering, a holding company for Tshela Filling Station.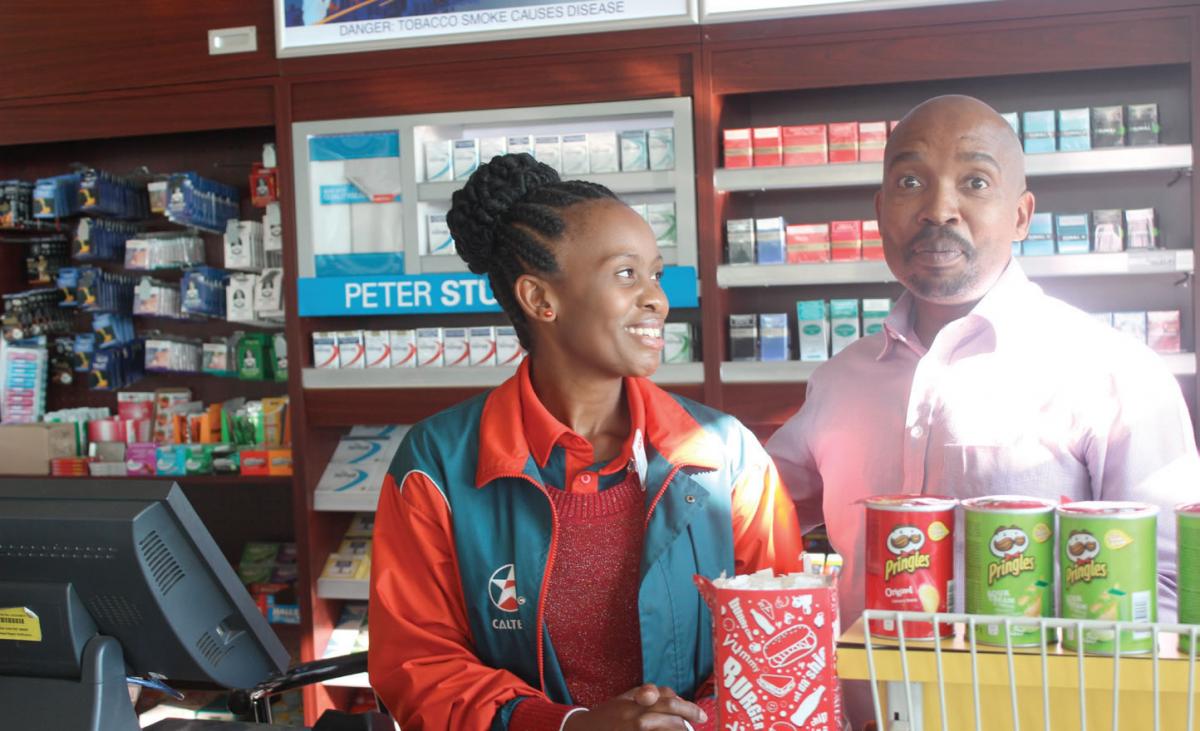 Phalatse, who holds a Bachelor of Commerce and an honours degree in Business Management from the University of Free State, worked at Standard Bank, for 13 years before he decided to become a full-time businessman.
The former Free State Regional Manager of Business Banking at Standard Bank says he does not regret his decision to leave his plush job because he enjoys what he does.
"It fills me with joy to see the happy faces of people who work here. When some of them came for interviews you could see the desperation in their eyes. Now that they've got something and are able to put food on the table you can see the difference."
Phalatse's business was funded by the National Empowerment Fund (NEF) to the tune of R3.1 million. He bought a Caltex franchise and named it Tshela Filling Station.
The NEF is one of the agencies under the Department of Trade and Industry established to promote and facilitate black economic participation by providing financial and non-financial support to black empowered businesses.
It provides finance for rural and community development, conventional entrepreneurship, franchising, procurement funding, expansion capital and acquisition finance. One of the aspects that differentiates the NEF from other financers is its on-going support to recipients of NEF financial backing.
The NEF provides different types of funding for many various businesses. For everything from textiles, engineering, media, manufacturing, construction, transportation and agro-processing, the agency is there to lend a hand. 
Phalane says his application was processed quickly because he had all the documents the NEF needed. "Our request to the NEF took a month from the day of application to approval."
Since granting the loan, the NEF has been supportive of their business. "The relationship between the NEF and Phalane and his partner has been good and so far the business is doing well," he said with a smile during a recent interview with Vuk'uzenzele.
Tshela Filling Station is situated on a busy road in Botshabelo, outside Bloemfontein, and employs 22 young people from the area, many of whom where unemployed when they joined the business. 
Phalatse has not started repaying the NEF, but will soon start doing so in line with the contract signed with NEF.   
The start and growth of any business does not come without challenges but Phalatse had overcome everything that has come his way. "One of the challenges I faced when I started was access to markets and a lack of experience in running a business of this nature.
One had to double their efforts to prove oneself, especially in the filling station business. He said he spent sleepless nights working hard to ensure that his business became successful.
"One of the other challenges was that the filling station was closed for almost six months before we took it over." The old filling station used to run dry from time to time, and this created negative market perception of the business.
"We had to work very hard to restore the motorists' confidence. Firstly we had to ensure that there is enough fuel at any given time [and] communicate with the motorists that the business is now under new ownership and management."
It took a while before customers become enthusiastic about Tshela Filling Station. "This took us at least three months of vigorous communication and promise of excellent customer service and uninterrupted service."
Phalatse said young entrepreneurs must have a passion for what they do and be prepared to work hard to make their business a success, because government is willing to assist young and up-and-coming black entrepreneurs.
For more information on how to apply, contact the NEF
Tel: 0861 843 633
Website: www.nefcorp.co.za